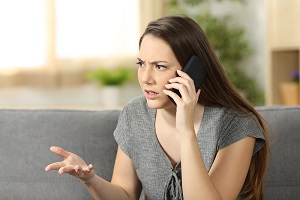 If you saw a child being hurt or you had concerns about imminent harm, then you would know what to do. You would call 911 and contact the child's family, if possible.
It becomes more challenging when no one is hurt or in immediate danger. What should you do then, if you suspect that there is something happening at your child's daycare that could put your child or other children at risk of suffering an injury?
You, of course, need to take action to protect your own child and the other children attending the daycare. Depending on the situation, this may mean removing your child from daycare or talking to the daycare's director or a trusted staff member.
And It May Also Mean Filing a Complaint With the Commonwealth of Kentucky
The Division of Regulated Child Care (DRCC) accepts complaints against licensed child care centers and certified child family care homes. You can contact the office in the part of the state where the daycare is located to file your complaint. Whether you make contact by phone, email, or letter, your complaint should include the following information:
The name of the daycare.
Your name and contact information.
The nature of your complaint.
Any facts or details you have about the nature of your complaint, including when the situation occurred and where it happened.
The names of those whom you allege were abusive, neglectful, endangering children, or in noncompliance with state safety regulations.
The names of any witnesses.
Whether the daycare is aware that you are making a complaint.
Whether the daycare has taken any actions to fix the problem(s).
This information will allow a full and fair investigation to be conducted.
Contact a Lawyer If Your Child Has Been Hurt
Kentucky has legal and ethical obligations to regulate daycares and to keep children safe. However, if your child was hurt, then you need someone to look out for your child's best interests. Our daycare injury lawyers can do that by gathering evidence and pursuing a recovery on behalf of your child for any injuries that your child suffered due to daycare abuse or negligence. To learn more, please schedule a free, confident, no-obligation consultation with us at your convenience.
Related Links: