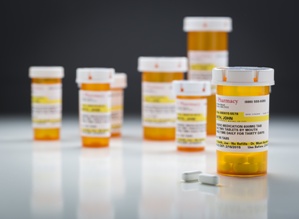 You got to the hospital quickly after suffering a medical emergency. However, there was a medication that could have prevented your illness from progressing—or that may have saved your loved one's life—but the emergency room staff failed to administer the medicine fast enough.
How Could This Happen?
Understaffed or overcrowded emergency rooms, emergency rooms without reasonable triage procedures, or negligent emergency room staff can cause dangerous medication delays. Certain medications, if they are administered quickly, prevent critical conditions from getting worse or causing death. For example, the right medication can save your life when you have suffered one of the following:
Heart attack. Medications such as thrombolytics, platelet aggregation inhibitors, nitroglycerin, blood thinners, and beta-blockers should be quickly administered in the ER.
Stroke. Alteplase or tissue plasminogen activator (r-TPA) may be used to dissolve the clot causing an ischemic stroke. The American Stroke Association considers this medication the gold standard in treatment, but it is only effective when it is given soon after an ischemic stroke begins.
Asthma attack. Medications such as albuterol or other short-acting beta antagonists, corticosteroids, or ipratropium may bring your asthma under control.
Allergic reaction. Epinephrine delivered in a timely manner can save your life.
Of course, not every patient is the same. Individual factors such as medication allergies, the severity of your condition, age, overall health, and other medications you are taking must be considered by the emergency room healthcare providers to determine the right type and dose of medication.
Hold the Emergency Room Accountable for a Medication Delay
If you were hurt or your loved one died because of a negligent delay in emergency room care, you have the right to pursue a legal recovery. Our delay in care medical malpractice lawyers and staff nurse will find out why the necessary medication was delayed. If the delay was due to emergency room negligence, we will fight hard to get you the full and fair recovery you deserve.
Contact us today to schedule your free, no-obligation consultation. We welcome your call, online chat, or online contact form any time—24/7/365.