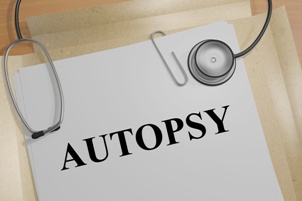 You do not have to consent to an autopsy if you want to pursue a nursing home abuse lawsuit after your loved one's death. However, an autopsy can provide you with important information that could strengthen the evidence about your loved one's cause of death. Therefore, before you decide whether or not to pursue an autopsy, we encourage you to learn more about it so that you can make an informed decision.
What Is an Autopsy?
Autopsies are performed by specially trained physicians. The specific steps involved in the autopsy will depend on your loved one's injuries, alleged cause of death, and medical conditions prior to death. These steps could include a visual examination, lab tests, surgical procedures, and a review of medical records for a thorough investigation of body tissues and organs.
An autopsy can provide you with important and accurate information. Any speculation that your loved one died from natural causes may be put aside, for instance, if the autopsy report is conclusive about the cause of death.
Talk to a Nursing Home Abuse Lawyer Before Making an Autopsy Decision
Unfortunately, the decision about whether to have an autopsy performed must happen pretty soon after a person dies. This can be an extremely difficult decision to make while you are in the initial stages of grieving your loved one's death.
However, you do not need to make the decision alone. Instead, our experienced wrongful death attorneys and our staff nurse are here to help you. We can discuss options with you and help you decide whether an autopsy is something you want to, or need to, pursue.
Sadly, a decision about whether or not to pursue an autopsy is not the only difficult decision you are going to have to make after a loved one dies from nursing home abuse or neglect. Like the decision about the autopsy, however, you deserve to be fully informed of the pros and cons of every decision you make.
To learn more, please read our FREE guide, Fighting Back Against Nursing Home Abuse: What Families Need to Know to Help Their Loved One.
Has Your Loved One Been Injured In A Nursing Home?
If you believe your loved one is being subjected to nursing home abuse you need to speak with an experienced Kentucky nursing home neglect attorney as soon as possible. Contact us online or call our office directly at 888.450.4456 to schedule a free consultation.
Related Links: