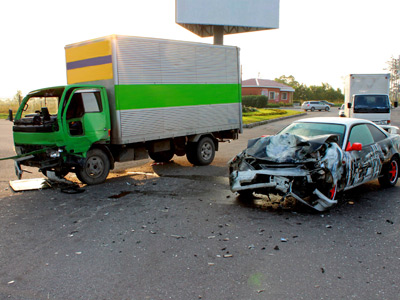 You have a choice when it comes to tracking down the best truck accident attorney in Kentucky. Any lawyer who is admitted to the bar in Kentucky may represent you in court. However, not all lawyers are the same and it is important to find a lawyer who is a good fit for you and who will help you accomplish your goals.
What's Important When Choosing an Experienced Truck Accident Attorney in Kentucky
Every potential client has a unique list of priorities. However, as you consider your own list, it is important to think about things like:
Experience. Truck accidents are different from car accidents. The relevant evidence and issues of liability may be different, for example. Therefore, it is important to work with a Kentucky truck accident attorney who has successfully represented other clients in truck crash cases. Our nationally recognized lawyers have helped other Kentucky truck wreck victims get the recoveries they deserve.
Philosophy. Our truck accident attorney uses state-of-the-art resources to conduct full investigations so that strong cases can be built and so that our clients get the fair recoveries they deserve. We only handle complex cases and we purposefully handle a low volume of cases so that we can provide individual attention to each of our clients.
Resources. We have the financial resources to thoroughly investigate your case and we have the necessary connections and reputation to get you strong expert witnesses, if your case would benefit from an expert witness.
How you get along. We build relationships based on trust. When you call us, we call you back. When you have questions, we answer them. You will not be left wondering about the status of your case or whether everything that can be done is being done on your behalf.
Many of these things can be learned by browsing a law firm's website, reading client testimonials and talking directly with the Kentucky truck accident attorney you are considering for your case.
It Is Important to Pick the Right Kentucky Truck Accident Attorney for You
You have a lot at stake in a truck accident claim. You deserve to make a fair recovery for your past and future healthcare costs, lost income, out-of-pocket expenses, physical pain and emotional suffering. Please schedule a free, no-obligation consultation with our Kentucky truck accident attorney today to learn more about how we work and about whether Gray and White Law may be the right fit for you if you've been injured—or if you lost a loved one—in a truck accident.