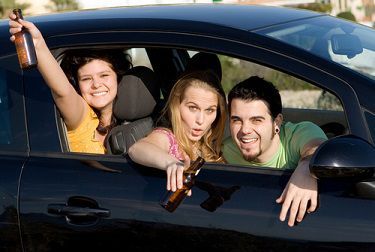 In 2014—the latest year for which we have complete statistics—there were 4,334 alcohol-related accidents in Kentucky. The Kentucky State Police reports that 156 people died and 2,067 people were hurt in these accidents. This includes drivers over 21 years old who are legally allowed to drink (but not to drive while intoxicated) and drivers under the age of 21 who are not legally allowed to drink. In 2014, 290 teenage drivers were involved in alcohol-related crashes—some of which resulted in injuries and deaths.
Many lives were ended or ruined by someone else's decision to drink and drive. The death of one single person affects a great many people. Think about the devastated parents, the shattered siblings, and the distraught friends and relatives that will need to continue on after a fatal drunk driving accident kills their loved one.
For them, the statistics don't even begin to describe the problem.
Kentucky Drunk Driving Laws
Each state has its own drunk driving laws. In Kentucky, a driver aged 21 or older is considered impaired when he or she has reached the blood alcohol concentration (BAC) limit of 0.08%. There is zero tolerance in Kentucky when it comes to underage drivers.
Although anyone driving over the limit can face penalties, those who reach a BAC level of 0.18% or higher may be facing harsher consequences.
What Happens After a Drunk Driving Accident
Immediately after your crash, the other driver may be taken into police custody. The Commonwealth of Kentucky may pursue criminal charges against the driver and those charges can result in jail time or other consequences for the driver, but the criminal case will not result in your recovery.
Instead, you will need to pursue a civil case against the driver claiming that the driver was negligent and caused your injuries. A driver who is legally drunk did not act with reasonable care and may be liable for your damages. Before you can recover damages, however, you will need to prove that the other driver was intoxicated. Some types of evidence that may be important include the…
Results of field sobriety tests.
Driver's behavior (slurred speech, acting aggressively).
Driver's appearance (bloodshot eyes, smells of alcohol).
Testimony of witnesses.
Police accident report.
Pictures from the accident scene.
Without adequate evidence, you may not have a case, but with adequate evidence you may recover significant damages.
Damages in a Kentucky Drunk Driving Lawsuit
Generally, there are two types of damages: compensatory damages and punitive damages.
Compensatory damages seek to give you money back that you've had to spend or that you will have to spend due to the accident, including:
Medical bills.
Car repairs or other out-of-pocket costs.
Lost income or wages.
Pain and mental anguish or suffering.
Loss of earning capacity or future lost income.
Punitive damages are extra; they go above and beyond what the driver is legally required to pay. Often, these are awarded in cases when serious, life-altering injury has occurred, or when the driver was so reckless that a punishment is appropriate. These damages are also used as a deterrent, to prevent the driver from driving under the influence again.
How to Get the Damages That You Deserve
You've suffered enough. You should not have to deal with the stress of a drunk driving case and the chance of not getting a fair recovery. Instead, you have the right to hire an experienced accident lawyer who will fight hard for your fair recovery. Our attorneys offer free consultations and we are not paid unless you recover damages. To learn more about how we may be able to help you during this difficult time, please start a live chat with us now.
RELATED LINKS