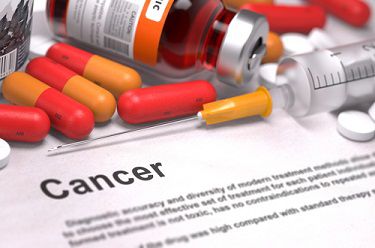 If within two years of a hysterectomy (uterus removal) or myomectomy (fibroid removal), you or a loved one were diagnosed with leiomyosarcoma or uterine cancer, you may have a lawsuit. Continue reading to learn more about the symptoms and stages of Uterine Cancer and Leiomyosarcoma and what your options may be after a diagnosis.
Symptoms of Uterine Cancer and Leiomyosarcoma
Some women do not experience any symptoms of Leiomyosarcoma, like other types of sarcomas, or uterine cancer until the disease is at an advanced stage. However, as the cancer grows the following symptoms may occur:
Abdominal pain, pressure, or swelling
Pelvic pain
Abnormal vaginal bleeding or discharge
Painful urination
Weight loss
Nausea or vomiting
Constipation
Pain during sex
Palpable uterine growths
Any of these symptoms should be promptly reported to a doctor so that testing can be done. Of course, these symptoms do not always mean that a woman has uterine cancer. Instead, a doctor must make a diagnosis by performing one or more of the following:
A pelvic exam
A biopsy
An ultrasound
Blood work
If these tests indicate cancer, then additional tests might be necessary to determine the stage of the cancer. Those tests may include a chest x-ray, a CT scan, magnetic resonance imaging (MRI), and lab tests.
Stages of Leiomyosarcoma
According to the American Cancer Society, leiomyosarcoma is staged as follows:
Localized leiomyosarcoma (Stage I) occurs when the cancer is only in the uterus. The five-year survival rate is 63 percent.
Regional leiomyosarcoma (Stage II or III) occurs when the cancer has spread to nearby tissues or lymph nodes. The five-year survival rate is 36 percent.
Distant leiomyosarcoma (Stage IVA or IVB): occurs when the cancer has spread further away from the uterus. The five-year survival rate is 14 percent.
Stages of Uterine Cancer
Once all of the test results have been returned, the doctor will diagnose uterine cancer as:
Stage 0: Abnormal cells are only present on the surface of the inner lining of the uterus.
Stage I: The tumor has grown from the inner lining of the uterus to the endometrium.
Stage II: The tumor has spread to the cervix.
Stage III: The tumor has spread out of the uterus to nearby tissues such as the vagina or a lymph node.
Stage IV: The tumor has spread to the bladder, intestine or another part of the body, such as the lungs, liver, or bones.
If You've Been Diagnosed With Leiomyosarcoma or Uterine Cancer After Minimally Invasive Surgery in Kentucky, You May Have a Lawsuit.
You've already done the most important thing that you can do. You reported your symptoms to your doctor and allowed your doctor to make an accurate diagnosis. Now, you need to follow your doctor's treatment plan even though the effect of your cancer is financially and emotionally devastating to you and your family.
Additionally, now is the time to learn more about your rights. The FDA has issued important safety warnings about power morcellators and lawsuits have been filed against power morcellator manufacturers by individual women who have developed cancer after power morcellator procedures. To learn more about your rights, please read our related links and start a live chat with us today.
RELATED LINKS