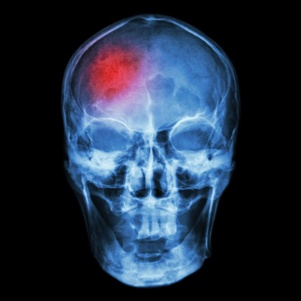 Your doctor has delivered the news. You have a brain contusion. While the diagnosis provides you with some answers, it likely also leads to additional questions. Below, our experienced Kentucky brain injury lawyers will try to answer these questions for you so that you have the information you need to recover.
What is a Brain Contusion?
A brain contusion, also known as a cerebral contusion, is a bruising of brain tissue. Brain contusion symptoms may include:
Loss of consciousness
Swelling
Trouble speaking
Trouble understanding speech
Memory problems
Attention issues
Motor coordination difficulties
Changes in personality or ability to control emotions
A CT scan may confirm a brain contusion diagnosis.
How Did I Get a Brain Contusion?
Brain contusions typically occur when you hit your head in an accident. The impact of your brain hitting the sharp bone of your skull may cause serious bruising. Some of the specific types of accidents that may result in a brain contusion include:
Sports injuries and other types of accidents that cause you to hit your head may also result in dangerous cerebral contusions.
What Are Some Common Treatments for Cerebral Contusions?
Some cerebral contusions heal independently, and others require surgery, medication, and ongoing rehabilitation therapy.
What Should I Do if I Suffer a Brain Contusion in a Kentucky Accident?
A brain contusion can require expensive medical treatment, keep you out of work for an extended period of time, and result in a good deal of physical pain and emotional suffering.
If you suffer a brain contusion in an accident, or your loved one died from a cerebral contusion, we encourage you to contact our experienced Kentucky brain injury lawyers today for a free, no-obligation consultation about your rights.
How Our Kentucky Brain Injury Lawyers Can Help
Our Louisville brain injury lawyers in Kentucky will investigate the accident that caused the injury, accurately value your past and future damages, and work tirelessly to get you the fair compensation you deserve. Please reach out to us at any time to learn more about your rights and our No-Fee Policy.