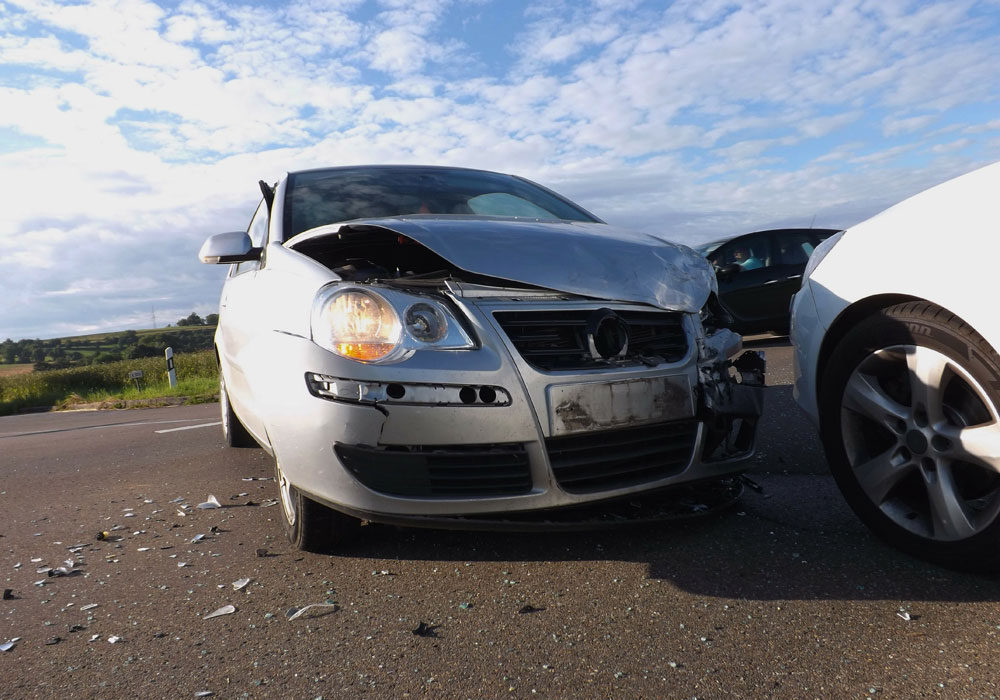 After a serious accident in Kentucky time is not on your side when it comes to protecting your legal right to recovery. The insurance company is immediately working to minimize your claim. You need to talk to someone you can trust. Our Kentucky car accident lawyers has over 30 years of experience representing victims of serious accidents and have successfully gone up against some of the biggest insurance companies in Kentucky.
Our personal injury law firm has the resources, investigative skills, and trial experience that you need on your side to protect your right to the best possible recovery.
Common Causes of Car Accidents in Kentucky
In order to recover damages, your Louisville car accident attorney will have to prove that the other driver's negligence caused the accident. Some common causes of car crashes include:
Of course, anytime a driver is negligent or careless a serious accident may result in injuries.
Common Types of Injuries Suffered in Kentucky Auto Accidents
Every accident injury is unique and depends on exactly how the accident occurred and other factors such as your underlying medical conditions. There are, however, certain kinds of injuries that commonly occur in motor vehicle accidents and those injuries include:
Brain injuries. The brain may be injured in several different such as when it is bruised, it bleeds, it tears, or it swells. Any of these injuries can be life-threatening. Even when an accident victim survives a brain injury, they may have long-lasting problems associated with the head trauma.
Spinal cord injuries. Spinal injuries can range from causing minor irritation to an accident victim's death. A spinal cord injury is the most serious and can cause partial or full paralysis or a loss of function or sensation below the injured portion of the spinal cord. The most severe cases of spinal injury can cause the loss of life.
Broken bones and other orthopedic injuries. Orthopedic injuries are the most common type of injuries found in car crash victims. They can range from any bone break or fracture to strained or sprained muscles, or torn ligaments and tendons. Though not always life-threatening, a broken bone, fracture, or another injury can be very serious, and result in a lifelong disability.
Amputations. An amputation may occur at the scene of the accident or later because of an infection. Whether it is an arm, hand, finger, leg, foot, or toe that is amputated, the injury is severe and life-changing.
Burns. During an auto accident, victims may incur either thermal burns, affecting the skin, or burns that affect the airway. Burns to the airway can occur when inhaling smoke, toxic fumes, or superheated air, all of which can be present in an auto accident. Thermal burns occur when flammable substances released from the vehicle or from a spilled cargo load ignite, burning everything in their path. The road to recovery is long and painful for burn victims. Depending on the severity of the burn, a full recovery may not be possible and the injured party may suffer lifelong complications.
Mental and emotional trauma. Car accidents are the leading cause of PTSD in Kentucky.
Death. Many of the injuries described above can lead to death. Each year hundreds of people die on Kentucky roads while thousands of loved ones mourn their loss.
Car Accident Damages You Can Collect After a Crash
If you were hurt or a loved one was killed in an auto accident that was caused by someone else's negligence, then you may be able to recover damages. Compensation for Kentucky car accident victims may cover past, current, and future:
Medical expenses. All healthcare-related costs, including surgeries, hospitalizations, medications, doctors' visits, physical therapy, and other expenses may be included in your recovery.
Lost income. All of your lost income may be compensated. This includes any income you earn from being self-employed or that you earn as an employee. It includes any reduction in your income because of your accident injuries as well as a total loss of income if you can't work at all. Lost benefits may also be compensated.
Out-of-pocket costs. Any expenses that you incur because of your accident injuries may be compensable. This could include things such as alternate transportation costs, child care costs, and help around the house.
Physical pain and emotional suffering. Your physical pain and emotional suffering may be your most significant car accident injuries. While money is an imperfect way to compensate you for these losses, it is the only way to do so and it may make your recovery easier.
Additional damages may be possible in a car accident wrongful death case.
What to Do After a Car Accident in Kentucky
Even if you are confident that someone else caused your accident injuries, you will not be able to recover damages unless you take action. You can begin protecting your rights by:
Getting medical help. You will need to prove that the car accident caused your injuries. Accordingly, it is important to get prompt medical help to prevent your injuries from worsening, manage your pain, and protect your legal rights.
Refusing to give a recorded statement or sign documents provided by the insurance company until you have spoken with your own attorney. Anything that you say to the insurance company may be used against you.
Collect the necessary evidence to support your claim. This could include photographs, witness testimony, police reports, and evidence gathered through interrogatories, depositions, requests for the production of documents, and other legal discovery methods.
Understanding how insurance settlements work. A fair insurance settlement will not be offered to you unless you take action. This may include a formal demand letter and include skilled negotiations.
Contact our experienced Louisville car accident lawyer. You have the right to work with a lawyer who cares about your recovery and who isn't afraid to fight for your rights.
Understanding the Legal Process for a Kentucky Car Crash
It is also important to understand how the legal process works and to know:
You have a limited amount of time to file a case. In most cases, the Kentucky Statute of Limitations gives you only one year to file a personal injury lawsuit, although some exceptions do apply. If you fail to file your case before the statute of limitations expires, then your recovery will likely be barred.
Whether you have legal standing to file a case. You may file a lawsuit if you have been hurt, if your minor child has been injured, or if you are the personal representative of someone who has died in a crash.
If your actions during the accident will impact your recovery. If you were partly to blame for the accident, then you may still be able to recover damages in some circumstances. Learn more about Kentucky's comparative negligence law.
How and when to formally begin a lawsuit. A lawsuit begins when a complaint that meets all of the legal requirements is filed in court.
All of this can be confusing—but it's important to your recovery and you don't have to do it alone.
How to Find the Best Car Accident Attorney in Kentucky
Finding the right, or best, car accident lawyer in Kentucky can seem like a daunting task. However, if you follow the tips below, it can make the process much easier for you and your loved ones. And let's be honest, you were just in an accident, who wants to add more stress to that?
Ask family and friends for advice. There are likely no people you trust more than family members and friends, so why not start there? Ask friends and family if they have experience with car accident attorneys and if they recommend one in particular.
Read reviews. While you may trust your friends and family more than anyone, reading reviews from past clients give you a unique look into how the attorney worked with actual clients. Generally, an attorney's website will have reviews, but let's face it, they're not going to put bad reviews on their own site. We recommend checking out the law firm's Google My Business page for a more accurate assessment.
Schedule a consultation. While all these tips are important, none may be more so than this one. Call around, schedule a few consultations, and do NOT settle. Meeting with an attorney in person or via video chat can give you a sense of security. After all, feeling comfortable and taken care of (and heard), is important for the psyche.
Ask lots of questions. During your consultation, don't forget to ask lots of questions to make sure the attorney knows what they're talking about. Not all personal injury lawyers are created. Some may have years of experience with car accidents in Louisville, and some may only take slip and fall or dog bite cases.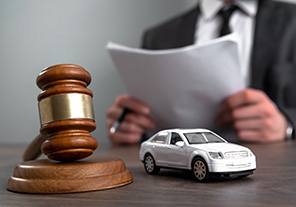 When looking for the best car accident attorney in Louisville, in the end, you have to trust yourself and use your best judgment. However, the tips above should make it a bit easier on yourself.
Contact Our Kentucky Car Accident Lawyer for a Free Consult
Our attorneys and staff nurse know how to investigate complicated car accident cases. We are dedicated to the recovery of each and every client we represent and, if you've been hurt because of someone else's negligence, then we will fight hard to get you the compensation you deserve. Insurance companies rarely take car accident victims seriously unless they are represented by counsel.
If you or a loved one has been seriously injured in a car accident in Kentucky, please do not hesitate to call our Louisville car accident attorney at 1-502-210-8942 or 1-888-450-4456 (toll-free) for your FREE CONSULTATION as soon as possible.