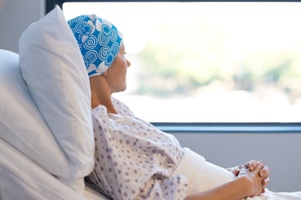 It depends on who made the mistake that caused your injury.
You may know that your radiation treatment caused an unexpected bad outcome, but you might not know why. To find out why, you are going to need evidence such as your medical records, witness statements, and information about the machine, implant, or medication that delivered your radiation. Our experienced radiation injury attorneys and staff nurse can gather and analyze this information for you so that we can identify who caused your injury and seek a legal recovery on your behalf if someone was negligent.
Potential Defendants in a Radiation Negligence Lawsuit
Depending on the circumstances of your case, you may have a medical malpractice lawsuit against the:
Machine or medication manufacturer. Sometimes a radiation machine or medication is defective, and the manufacturer is liable for any injuries that result from the defective product.
Hospital or clinic. If the hospital or clinic failed to have proper procedures in place or failed to enforce safety procedures, and you were hurt as a result, you could have a case against the hospital or clinic.
Radiation oncologist. Your radiation oncologist is responsible for overseeing your treatment plan. If this doctor is negligent in prescribing or monitoring your radiation and you are injured as a result, he or she may be a defendant in your case.
Radiation physicist. A radiation physicist is a person who makes sure that equipment is working as expected so that you get the dose prescribed by your radiation oncologist. If a radiation physicist failed to use reasonable care when doing her job, you could have a case against her.
Radiation therapist or radiation therapy technologist. These professionals have two primary job responsibilities. They operate the radiation equipment and make sure that you are correctly positioned for treatment. The failure to do these things correctly can be negligence and can leave you seriously hurt.
If your case is successful, you can recover compensation for all of your radiation injury damages, including past and future medical costs, lost income, out-of-pocket expenses, physical pain, and emotional suffering.
Learn More About Your Radiation Injury Claim Today
Kentucky gives you a limited amount of time to pursue a radiation injury lawsuit. If you fail to identify the right defendant and file a complaint in court before the statute of limitations expires, you will lose your right to a financial recovery.
Don't take this risk. Instead, contact our radiation injury lawyers today for a free, no-obligation consultation to learn more about your rights, your possible compensation, and out No Fee Policy
Related Links: