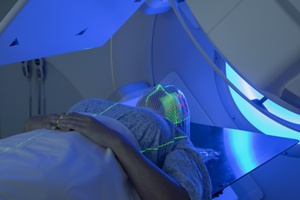 No one thinks it will happen to them. Instead, patients go in for radiation treatment and trust that they are receiving the right radiation that was prescribed by their doctors to treat their condition.
Unfortunately, radiation mistakes can have dangerous results. Yet, errors such as giving the wrong treatment or treating the wrong patient can be prevented.
A Look at One Radiation Error Study
A study published in the American Journal of Roentgenology looked at the instances of wrong treatment and wrong patient radiation at a tertiary-care pediatric hospital from January 2009 through December 2014. According to the researchers:
36 incidents of radiation being provided to the wrong patient or the wrong treatment being performed occurred between January 2009 and July 2012
In July 2012, the hospital began using a two-person verification system before providing radiation treatment
From July 2012 through December 2014, only nine incidents of radiation being provided to the wrong patient or the wrong treatment being performed were reported
Researchers concluded that using a two-person verification system can significantly reduce the risk of radiation errors.
Radiation Mistakes Have Serious Consequences
Some of the potential consequences of a radiation mistake are obvious. For example, when a radiation mistake occurs, someone receives unnecessary radiation or does not receive prescribed radiation. Other consequences are less obvious and may include a patient's lack of trust in future radiation treatments that are necessary to treat cancer effectively.
If you have been hurt by a radiation overdose or other error at any Kentucky hospital or treatment facility, we encourage you to speak up and protect your rights. You may be able to recover damages for your past and future medical expenses, lost income, lost earning potential, physical pain, emotional damages, and other losses. In some cases, punitive damages may also be available.
Our Kentucky medical malpractice lawyers and our staff nurse are here to provide you with a free, confidential consultation so that you can get the information you need to make informed decisions about your future. Contact us any time to learn more.