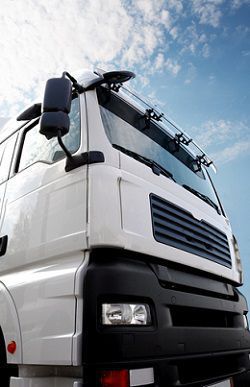 Truck accidents result in thousands of deaths and tens of thousands of injuries every year. In an effort to prevent serious and fatal crashes, the federal government regulates the trucking industry.
Federal Trucking Regulations: An Overview
Some of the most important federal trucking regulations that are in place to help prevent crashes include:
Hours of Service Regulations: To help combat driver fatigue due to lack of rest, federal regulators have placed restrictions on how long a driver may operate his truck during a shift. Commercial truckers carrying property only (no passengers) may generally drive only a maximum of 11 hours after 10 consecutive hours off. Additionally, they may not drive beyond their 14th hour on duty, even if some of those on-duty hours were not behind the wheel. Furthermore, they may not drive after 60 hours on duty in seven consecutive work days or 70 hours on duty in eight consecutive work days.
Commercial Driver's License Requirements. Any driver wishing to operate a commercial truck must have a Commercial Drivers License (CDL), which requires more training and testing than a regular driver's license. Certain types of trucks may require additional licensing beyond a regular commercial driver's license.
Annual inspections. Trucking companies are responsible for making sure the trucks in their fleet undergo a yearly inspection of key truck components, including brake systems, coupling devices, exhaust systems, fuel systems, lighting devices, loading equipment, steering mechanisms, suspension, frames, tires, wheels and rims, and windshields.
Frequent inspections. Drivers are required to do cursory inspections prior to resuming operation of the vehicle.
Carrying cargo. Commercial vehicle regulations prohibit a vehicle from being operated unless the cargo is distributed adequately, is secured properly, and does not obstruct the drivers' view. The commercial driver must also be licensed to transport their class of cargo, especially when it contains hazardous materials.
Passengers. Unless the commercial vehicle is designed for passenger transport, no additional passengers are permitted to be transported. There are few exceptions, such as when the passenger is an employee of the motor carrier, when aid is being rendered in the case of an emergency, or if an attendant is necessary for livestock transport.
Radar devices are prohibited. Motor carriers can be held liable for the presence of one within a vehicle in their fleet.
Record-keeping. To comply with federal truck safety regulations, the driver is responsible for maintaining accurate logs and records.
Why These Trucking Regulations Matter After a Crash
While the regulations are meant to prevent crashes, they may still be relevant if you've been hurt or if you've lost a loved one in a Kentucky truck accident. A truck accident lawyer can review the trucking company's logs and records to determine if any regulations were violated. Evidence of non-compliance with a regulation may be important evidence of a trucker's or trucking company's negligence and may help you recover fair damages in your personal injury or wrongful death case.
RELATED