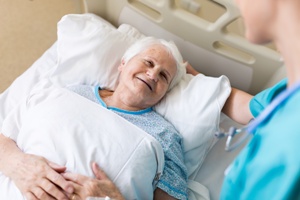 Nursing homes employ many different people to care for residents. Doctors, nurses, aides, and others must communicate with one another and with their counterparts when shifts change to make sure that each nursing home resident is safe. Otherwise, miscommunication can cause a serious or fatal injury.
Five Dangers of Nursing Home Miscommunication
The failure to establish communication procedures or to follow established procedures could be considered negligence in civil court because it could result in serious injuries from:
If your loved one was hurt because nursing home staff members failed to communicate with one another, please call us or fill out our contact form today. Our experienced and compassionate Kentucky nursing home injury lawyers are here to help you.