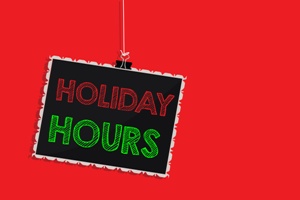 The standard of care you receive in the emergency room should be the same 24/7/365. Emergency rooms have a duty to provide you with reasonable care, no matter what day of the year it is. To do this, emergency rooms must have enough staff to triage individual patients and provide care promptly so that delays in treatment do not cause additional injuries.
ERs Must Provide Reasonable Care on Holidays
The duty to provide reasonable care does not go away on Thanksgiving, Christmas, New Year's Day, or any other holiday. Yet, it may be difficult for emergency rooms to provide care on these days because of:
Understaffing. Many staff members, including experienced doctors, nurses, and technicians, may request not to work on a particular holiday. While it is understandable that ER workers want to spend the holidays with their families, emergency rooms must find a way to continue to staff their facilities safely
Increased patient volume. Heart attacks, strokes, and other severe medical conditions don't take a vacation. Conditions that send people to the ER any day of the year also happen on holidays. Additionally, doctors' offices are traditionally closed, which means more people with less urgent medical needs may visit ERs. Holiday-related injuries such as fires, trips and falls, and drunk driving accidents could also send more people than usual to the emergency room.
For these reasons, emergency room wait times may be longer during the holidays, which could put you at risk of suffering additional medical problems.
Talk to an ER Delay-in-Treatment Lawyer If You Were Hurt
If an unreasonable delay at the ER caused you further illness or injury, you should recover financial damages. Let us help you protect that recovery so you don't suffer any more than you've already suffered due to emergency room negligence. Call us or contact us online at your convenience to schedule a free consultation. We encourage you to reach out to us anytime—24/7/365. Your legal questions shouldn't have to wait.