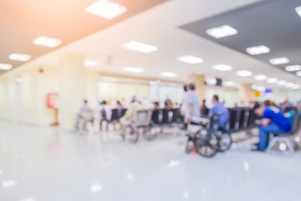 When you showed up at the hospital emergency room with a critical medical need, you didn't ask if they had enough staff to care for you. It was a question you shouldn't have had to ask because hospitals that are open for business should have enough doctors, nurses, and staff to provide prompt and necessary diagnoses and treatments.
Dangers of ER Understaffing
Unfortunately, not every emergency room has the necessary staff to promptly triage, diagnose, and treat the patients who show up for care. ERs that lack the essential staff may:
Delay diagnosing a patient
Misdiagnose a patient
Fail to treat a patient promptly
Any of these things can allow the patient's condition to get worse, cause the patient unnecessary pain, and put the patient's health at risk unnecessarily.
Why Are ERs Understaffed?
There are many different reasons why an emergency room may lack sufficient staff. For example, an emergency room may be understaffed if:
The hospital fails to put enough doctors, nurses, and staff members on the schedule
A significant number of doctors, nurses, or other staff members do not show up for work due to illness or other reasons
There is an unexpected surge in the number of ER patients
When understaffing results in delay-in-treatment injuries, the injuries are often not the fault of the staff that was at the ER. Instead, it is the hospital that is responsible for failing to have enough staff members scheduled or for failing to call in additional staff members when required.
ER Understaffing Victims Have Rights
If you've been hurt because there weren't enough staff members to promptly diagnose and treat your medical condition, you may have the right to recover damages in a lawsuit. Your compensation could include your past and future medical costs, lost income, out-of-pocket expenses, physical pain, and emotional suffering that were caused by the injury you suffered.
To protect your rights, call the dedicated and experienced legal team at Gray and White Law. We will fight hard to protect your recovery. Call us or fill out our online contact form at any time—24/7/365—to learn more.