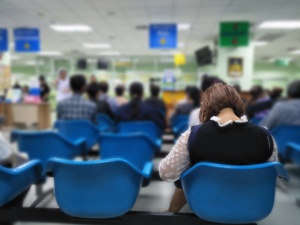 You went to the emergency room because you were in pain or worried about an immediate medical concern. Therefore, any wait—particularly a long one—is frustrating. However, not every long wait in an emergency department is considered medical negligence.
We Will Take Your Case If You Are Hurt by Medical Negligence
Our experienced legal team is here to help you if your long wait time was caused by emergency room negligence and if you suffered an injury because of the ER's negligence.
Emergency rooms have a duty to triage patients and to provide prompt care according to their needs. For example, a patient who exhibits symptoms of a condition that could quickly become life-threatening, such as a heart attack or stroke, should be seen before a patient who has signs of a broken bone. If the emergency room staff fails in their duty to triage patients, provide prompt care once triage has occurred, or provide timely treatment once a diagnosis is made, the emergency room may be negligent.
Additionally, to recover damages for emergency room negligence, you must suffer physical harm as a direct result of the negligence and not because of your underlying medical condition.
Let Us Help You Figure Out Your Next Steps
For the reasons described above, our legal team can only take your case if the emergency room delay was caused by negligence and if you were hurt by that negligence.
As a patient, you may not know what caused the long delay, and you do not have to know before you contact us. Our experienced emergency room negligence lawyers and staff nurse understand what questions to ask and what circumstances to look for in evaluating a potential delay-in-treatment case. We would be happy to take a look at your situation—free of charge—and to inform you of your legal options. To learn more, schedule your free initial consultation today by starting a live chat with us or calling us at the number listed above.
Related Links: