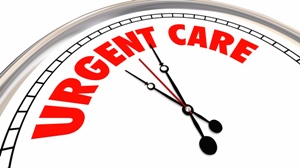 There are more than 40 urgent care centers throughout the Commonwealth of Kentucky. Urgent care centers are meant to fill a critical medical need. Urgent care clinics provide necessary medical care that can't wait until you can get an appointment with your doctor. Often, people go to urgent care clinics for medical conditions that are less critical than conditions that would send them to emergency rooms, but the line between urgent care clinics and emergency rooms is often blurred.
Urgent Care Delay-in-Treatment Injuries
Unlike emergency rooms, urgent care centers may not triage patients as they arrive. Instead, patients may be seen on a first-come, first-served basis. While this practice may work in many cases, urgent care clinics still have a duty to recognize a real medical emergency, such as a heart attack or stroke, and provide medical treatment or an emergency room transfer within a reasonable amount of time. Urgent care clinics may fail to provide medical care within a reasonable amount of time and allow medical conditions to worsen if they:
Are understaffed
Require staff to work long shifts without appropriate time off or rest periods
Do not have reasonable policies and procedures in place
Fail to train staff on appropriate policies and procedures
Have distracted staff members who don't do their jobs within a reasonable amount of time
Any of these things can allow medical conditions to worsen and result in:
Unnecessary or more extended hospital stays
Permanent injuries
Brain injuries
Delay in medical care cases are complex, but successful cases are possible if an urgent care clinic caused your injury when it failed to provide you reasonable care.
Should You Pursue an Urgent Care Injury Lawsuit?
Before you decide whether to file a medical malpractice lawsuit against an urgent care clinic, you need to know two things:
Do you have a potential claim?
What is your possible recovery if your case is successful?
Our experienced Kentucky medical malpractice lawyers and staff nurse can answer both of these questions for you. We will find out precisely what happened to you and why it happened. If the urgent care center failed to assess, diagnose, and treat your medical condition within a reasonable amount of time, you could have a delay-in-care case against the urgent care center.
You could suffer significant injuries, and our legal team will negotiate with the appropriate insurance companies and advocate for your full recovery in court. Your recovery could include past, current, and future:
Medical expenses such as hospitalizations, surgeries, medications, and follow-up doctors' appointments
Lost income including the wages and benefits from your employer or income from self-employment
Out-of-pocket expenses for costs you did not have before the urgent care caused your injury. These expenses could include, for example, modifications to your home, child care, or transportation costs.
Your physical pain and emotional suffering may be among your most significant injuries and the hardest to quantify. However, our legal team knows what evidence to present and what arguments to make so that you are fairly compensated for all of your pain and suffering.
In some cases, additional damages, such as punitive damages to punish the urgent care clinic or wrongful death damages to compensate the survivors of someone who died, may also be possible. All damages must be directly related to the delay in medical care and not to the underlying condition for which you sought medical attention at the urgent care clinic.
Call us or contact us through our website any time—24/7/365—to schedule a free consultation with our legal team so that your questions can be answered and you can make an informed decision about whether to pursue a lawsuit against the urgent care clinic that failed to treat you in a timely manner.
Related Links: