If the emergency room's delay in treating your medical condition caused you to suffer further injuries, you likely have additional medical costs to pay. You may be unable to work. Your finances are taking a hit.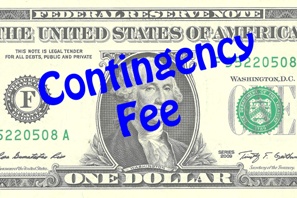 You think the emergency room should pay for the harm that it has done, but you are worried that you won't be able to afford a delay-in-treatment medical malpractice lawyer to represent you.
Don't Pay Attorney Fees Unless You Win
At Gray and White Law, we believe that an attorney's fees should never be a barrier to seeking justice. Therefore, we do not charge you an hourly rate for our services. Instead, we work on a contingency fee basis, which means we are only paid if your case is successful. At that point, our payment is a previously agreed-upon percentage of your settlement or court verdict.
If you don't recover damages, we don't get paid.
Don't Sue a Hospital Alone
The hospital has lawyers, and those lawyers have a job to do. It is their job to defend the hospital when you raise allegations of negligence. These attorneys know what arguments to make, what evidence to gather, and what expert witnesses to use. They will vigorously defend their clients and, if they are successful, you won't be compensated for your losses.
You deserve the same advantage. You deserve a team of lawyers who know how to fight hard when you did not receive prompt treatment in the emergency room and have suffered because of it. Our medical malpractice attorneys will gather and analyze the evidence to make compelling arguments on your behalf. Without an experienced attorney on your side, you may not recover all of your delay-in-treatment damages such as healthcare expenses, lost income, out-of-pocket costs, physical pain, and emotional suffering. You may leave money on the table that could help you secure your future.
Don't take that risk. Instead, contact our experienced medical malpractice attorneys today for a free, no-obligation consultation about your rights and to discuss how our no-fee policy will work for you.
Related Links: