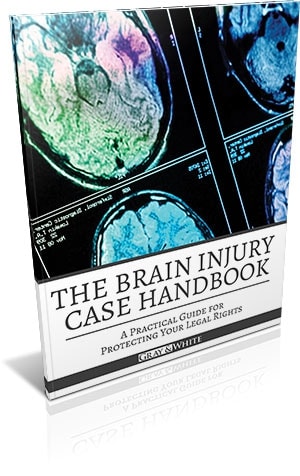 Brain injuries can cause life-altering impairments that make it difficult for victims to work, develop and maintain appropriate relationships, complete basic tasks, and even care for themselves. As a result, the physical, emotional, and financial costs of living with a brain injury can be absolutely devastating.
If you or someone you love suffered a brain injury due to another person or company's negligence, you may be entitled to compensation for your losses. However, brain injury cases are complex, and securing full and fair compensation for catastrophic injuries and other damages can be challenging. You'll need to be prepared for the fight of your life: The more extensive your injuries and losses, the greater the potential value of your claim or lawsuit, and the harder the responsible party's insurance company or defense team will fight to avoid paying you.
Experienced Representation for Kentucky Brain Injury Victims
Fortunately, you've come to the right place for help. Gray & White Law's award-winning, nationally-recognized attorneys have successfully resolved personal injury insurance claims and lawsuits for brain injury victims throughout the Bluegrass State. Our free book, The Brain Injury Case Handbook: A Practical Guide for Protecting Your Legal Rights, offers the essential information you should know before taking legal action to seek compensation. Learn:
Startling Kentucky brain injury statistics
How brain injuries occur
Types of brain injuries
Why brain injuries can be difficult to diagnose
Long-term costs of living with a brain injury
Damages available in Kentucky brain injury cases
Potentially liable parties
Tricks insurance companies use to devalue or deny valid claims
Why you need an experienced brain injury attorney
What a brain injury attorney can do for your case
Why our firm's contingency fee agreements mean you can afford an attorney
What to expect during a free initial consultation with Gray & White Law
And much, much more.
Download a Free Copy of Our Kentucky Brain Injury Guide Today!
Complete the contact form to request a free instant download of our eBook, The Brain Injury Case Handbook: A Practical Guide for Protecting Your Legal Rights. Don't wait—the time to investigate your right to recovery and file a lawsuit is limited. And if you have questions, contact us to schedule an appointment for a free initial consultation.
Get Your Free Book Now
Enter your information below to receive your free book