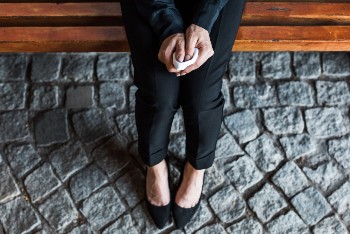 Families are often thrown into financial chaos after a loved one passes away unexpectedly, especially if the relative provided much of the household income. If someone else is to blame for your relative's death, you may be able to file a wrongful death lawsuit in Kentucky to recover the lost income your relative would have provided.
What to Include in a Claim for Lost Income in a Wrongful Death Lawsuit
In Kentucky, families can collect the total amount of a loved one's past and future income in a wrongful death claim, not just the portion of the wages that the family would have received. In addition, there is no limit on economic or non-economic damages in Kentucky injury cases, allowing you to get the compensation you need to support your family for years into the future.
Past Wages
The first category of income losses is past wages, the total amount of time from work your loved one lost as a result of the injury. If there were a gap between the date of the accident and your loved one's death, you would need to gather paystubs showing the balance of sick days, vacation days, or paid time off used to cover the costs.
Lost wages calculations vary by the type of employee and how wages are paid. If the deceased was an independent contractor, a freelancer, or otherwise self-employed, you might need a copy of their most recent tax return to estimate wages.
If the deceased earned an hourly wage or had an annual salary, paystubs and W-2 forms can help you calculate losses. You should also include the value of any lost overtime payments, sales commissions, bonuses, or promotion opportunities.
Lost Future Income
Lost future income, or the earnings and profits a relative would have made over their lifetime, is much more difficult to estimate than past wages. Most cases will involve a specialist (such as an economic or financial professional) to calculate an amount that accurately reflects these losses.
Economic loss experts review the deceased's earnings history but also use formulas to estimate future salaries within a specific career path, likely periods of promotion and raises, and other factors affecting the labor market. They also consider factors such as age, physical abilities, education, and technical skills in determining the amount of future losses.
The demographics and specific details in a case can have a significant impact when calculating future income. For example, a laborer with a known disability close to retirement age might only have earned a few more years' worth of part-time income. On the other hand, a recent college graduate might have relatively low past earnings. Still, their future income could have been in the millions if they were qualified to begin a career in a specialized or high-income field.
Lost Benefits
Earnings are only a fraction of a person's financial contributions. Many jobs provide benefits that add value far beyond the dollar amount of wages, such as health insurance, contributions to retirement accounts, and future Social Security. Some may even provide vital services the family can no longer rely on, such as meals, day care, company cars, or employee discounts.
We Can Help You File a Wrongful Death Lawsuit in Kentucky and Get the Compensation You Deserve
At Gray and White Law, we do everything we can to ease your burden after losing a loved one. We take all legal matters off your plate while you take time to grieve, and we don't charge anything unless your case is won. Contact us today or call 888-450-4456 to schedule a free case consultation or read through our complimentary guide, Critical Information to Know Before Filing a Wrongful Death Lawsuit in Kentucky.
Related Links: