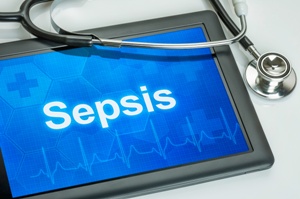 Sepsis is always a dangerous medical condition, but a nursing home resident who develops sepsis does not always have the right to file a lawsuit.
To bring a successful lawsuit against a nursing home, you must prove that the nursing home's negligence caused the sepsis injury. More specifically, you must prove that the nursing home's failure to use reasonable care caused the sepsis which would not have occurred but for the nursing home's actions or inaction.
How Sepsis Can Result From Nursing Home Negligence
Nursing home negligence can cause the underlying infection that leads to sepsis, or it can cause an infection to develop into sepsis or septic shock. For example, sepsis may result from nursing home negligence if care providers failed to:
Recognize the symptoms of infection
Alert a medical doctor to the symptoms of infection in a timely way
Administer the treatment prescribed to treat the infection
Recognize sepsis symptoms
These problems may occur if the nursing home is understaffed, if staff is not appropriately trained, or if staff members fail in their duty to use reasonable care for each resident. If any of these scenarios resulted in your loved one's sepsis injury or sepsis-related death, a lawsuit may be possible.
Learn What Happened Before Filing a Sepsis Lawsuit
Sepsis is a medical emergency. If your loved one currently suffers from sepsis or recently died from sepsis, you may not know what to do next. The legal team of Gray and White is here to help you figure out if nursing home negligence caused your loved one's sepsis injury. Our staff nurse and nursing home lawyers know what questions to ask and what evidence to demand to find out what really happened to your loved one, and, if sepsis was caused by nursing home negligence, we won't hesitate to fight for your family's full and fair recovery. Contact us any time—24/7/365—to schedule a free consultation and to find out if you have a sepsis nursing home lawsuit.