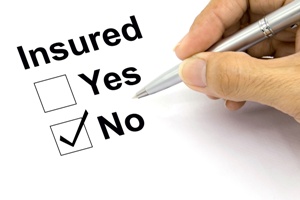 You need immediate health care to save your life or to prevent you from suffering unnecessary pain and medical complications, but you don't have health insurance. You worry that you will get to the emergency room and be turned away, resulting in a dangerous delay in your medical care.
Federal Law May Protect You
The Emergency Medical Treatment and Labor Act (EMTALA) protects patients who can't pay from being turned away from emergency rooms. The law applies to all hospital emergency rooms that participate in Medicare, which is the vast majority of hospitals in the United States.
Even if you can't pay your medical bills, EMTALA requires the emergency room hospital to:
Conduct an appropriate medical screening examination to determine if you have an emergency medical condition
Stabilize you if you suffer from an emergency medical condition
You can only be transferred or discharged if the move will not cause a significant worsening of your condition.
ER Violations of the Emergency Medical Treatment and Labor Act
If the emergency room fails to assess and stabilize your medical condition before transferring or discharging you and you suffer physical harm as a result, you may sue the hospital for your injuries.
To recover damages in an EMTALA lawsuit, you will have to prove that you were treated differently from other patients because of your inability to pay. You may recover damages for the injuries you suffered when the emergency room failed to treat you, and the hospital may be subject to fines or changes in their Medicare provider agreements.
Our lawyers and staff nurse want to help you get the recovery you deserve. You won't be charged any legal fees unless your case is successfully resolved. To learn more about your rights and about what you can do if you suffered a delay in medical treatment injury at a Kentucky emergency room, please contact our experienced attorneys today for a free initial consultation so that you can make an informed decision about how to protect your legal rights.
Related Links: