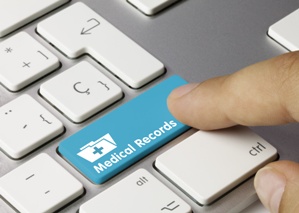 You ask an important question. On the one hand, insurance companies need your medical records as evidence of your injuries, but on the other hand, insurance companies may try to use your medical records against you by claiming that you had pre-existing injuries and that your current health problems were not caused by the car crash.
The insurance company can only look at your medical records with your permission. Of course, if you don't give the insurance company permission, the insurance company can deny your claim.
How to Release the Right Medical Records to the Insurance Company at the Right Time
For the reasons described above, there is a thin line between providing the insurance company with the right information and providing the insurance company with too much information. An experienced car accident lawyer can help you understand whether:
Signing a medical records release is in your best interest. Your medical records may contain confidential and personal information. Additionally, your medical records may contain information that the insurance company will use against you. For these reasons, it can be dangerous to sign a blanket medical records release form that allows the insurance company access to all of your medical records. If you do sign a medical records release form, you may be able to limit access to medical records occurring on or after the date of the car crash.
Providing copies of medical records is in your best interest. Sometimes, after consultation with your attorney, you may decide to provide copies of the relevant medical record information to the insurance company.
The information requested is required by the insurance company. If the information is not contractually required, it is important for an attorney to carefully consider whether it will help your claim and whether it has any potential of hurting your claim.
You have a lot of decisions to make after a car crash and there is a lot of opportunity to make mistakes that could harm your car accident recovery. We don't want this to happen to you. Instead, before you turn any medical records over to the insurance company or begin negotiating with the insurance company, we encourage you to contact our experienced personal injury lawyers for a free and confidential case evaluation.
Related Links: