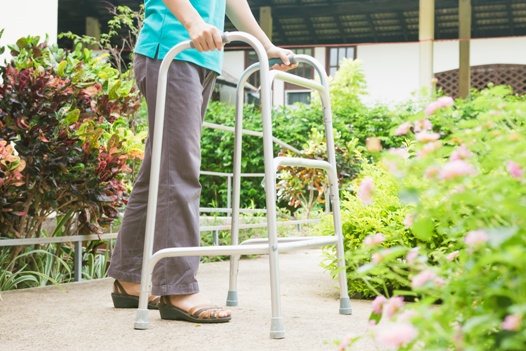 Hip fractures are serious injuries. Some hip fractures suffered by nursing home residents occur by accident, but nursing home abuse or neglect may also lead to a broken hip. If your loved one suffers a hip fracture in a Kentucky nursing home, we encourage you to learn more about the dangers of this type of injury, how to find out what caused the injury, and what to do next to protect your loved one's rights.
Hip Fracture Complications
Broken bones can be painful and significantly limit a person's mobility for a long time. Additionally, nursing home residents with broken hip bones may experience:
Blood clots
Bedsores
Infection
Muscle deterioration/weakness
Urinary tract infections
Pneumonia
Permanent loss of mobility
When individuals have sustained a hip fracture, they also have an increased risk of suffering a future hip fracture.
Nursing Home Abuse or Neglect May Cause Hip Fractures
Broken hips often happen because of falls. Many people have a greater risk of falling as they age because they:
Lose their coordination
Have vision problems
Have balance issues
Become weak
Factors such as osteoporosis and medications may make people more likely to fall. While some falls are accidents that the nursing home could not prevent, other falls happen because of nursing home abuse or neglect.
Nursing homes owe residents a duty of care. Reasonable care includes:
Maintaining a safe environment. Things such as throw rugs, electrical wires, unstable furniture, poor lighting, and a lack of stair railings and grab bars increase the risk of tripping and falling.
Identifying each resident's fall risk. An assessment should be completed when a person enters a nursing home and again whenever a significant change occurs. For example, the nursing home may use the Morse Fall Risk Assessment to determine how likely a resident is to fall. Once the assessment is complete, the information should be used to include fall prevention strategies in the resident's care plan.
Noting the resident's fall history. A person who has fallen in the past is more likely to fall again.
Connecting medical conditions to a resident's fall risk. Medical diagnoses such as endocrine disorders, gastrointestinal disorders, rheumatoid disorders, nervous system disorders, dementia, or depression may increase a person's risk of falling.
Being aware of medication changes. Specific medications or combinations of medications may make falls more likely. Accordingly, nursing home staff should be aware of all medication changes and assess whether those changes affect the person's fall risk.
Nursing home staff should then use this information to determine what interventions and care each resident needs to prevent falls. The failure to provide reasonable care could constitute nursing home neglect or abuse.
What to Do After a Loved One Fractures a Hip at a Kentucky Nursing Home
If your loved one suffered a hip fracture in a nursing home fall accident, then you need to know why it happened. You likely weren't present when your loved one fell. You may not know if nursing home staff used reasonable care to identify your loved one's fall risk or to prevent the fall that occurred.
Our experienced Kentucky nursing home injury lawyers can get you the answers you need. We know what questions to ask and what documents to request to get your questions answered. Your loved one, or their estate, may be able to recover damages if your loved one's hip fracture was caused by nursing home neglect or abuse. We will fight for your loved one's fair recovery of past and future:
Medical expenses, including the costs incurred due to hip fracture complications
Lost income
Out-of-pocket costs
Physical pain
Emotional suffering
Please contact us online or call our office directly at 888.450.4456 to schedule a free consultation today. Let's discuss how we can help you find out what happened to your loved one, what your loved one may recover if they were hurt by neglect or abuse, and how our No-Fee Policy works so that you can help your loved one make the right decisions about what to do next.