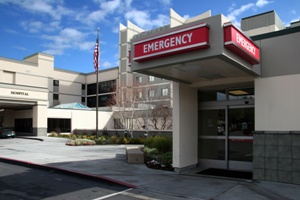 You waited and waited to get treatment in a Kentucky emergency room. You didn't wait because the emergency room was crowded, and the staff was busy attending to people with conditions more severe than yours. Instead, you waited because of hospital negligence, i.e. the emergency room didn't have enough people working, the ER staff failed to follow procedures, or a staff member made a mistake.
The delay in care caused your injury or illness to worsen. Maybe you suffered a stroke that led to a more severe brain injury than you would have suffered if you had gotten prompt treatment, or maybe your heart attack progressed to the point where more invasive treatment was necessary to save your life.
You May Recover Damages for the Worsening of Your Condition Due to Hospital Negligence
The emergency room didn't cause your injury or illness, and hospital negligence won't result in a payment for the injury or illness that occurred before you got to the emergency room. However, if your unreasonable wait occurred because of hospital or emergency room negligence, you may recover compensation for the worsening of your condition that occurred as a direct result of your wait. For example, you may be compensated for:
Increased hospitalization time
Surgeries, medications, and other treatments
Rehabilitation therapies such as physical therapy, occupational therapy, and speech and language therapy that you wouldn't have needed if your treatment hadn't been delayed
Additional lost time from work
More pain and suffering than you otherwise would have suffered
A thorough investigation is necessary to determine what expenses you normally would have incurred because of your medical condition and the costs caused by the negligent delay in your emergency room treatment.
Our experienced Kentucky medical malpractice lawyers are here to help you get the recovery that you deserve. Contact us any time—24/7/365—for a free, no-obligation consultation about your rights and potential recovery. We will fight for your fair compensation if your injury worsened because of a negligent emergency room wait.