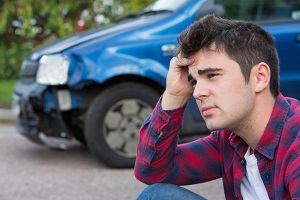 In Kentucky, car accidents are a daily occurrence. Odds are that you will be in several car accidents over the course of your lifetime, and that you will need to help relatives and friends through the pain of their own crashes. Accordingly, it is important to know more about who is commonly involved in crashes, what often happens in crashes, where crashes commonly occur in Kentucky, why crashes happen, and when crashes happen.
2015 Kentucky Car Accident Statistics
2015 is the most current year for which complete statistics are available. Thus, it is important to have a thorough understanding of what happened on Kentucky roads in 2015. In 2015, there were:
161,393 collisions reported in Kentucky. This was a 6.8% increase from 2014.
707 fatal Kentucky collisions. This was a 14% increase from 2014.
Who Was Hurt
Both men and women of every age were hurt and killed in 2015 Kentucky collisions. This included the following fatalities:
536 male deaths.
225 female deaths.
37 people under age 14.
146 people age 15 to 24.
124 people age 25 to 34.
116 people age 35 to 44.
122 people age 45 to 54.
100 people age 55 to 64.
68 people age 65 to 74.
48 people age 75 and older.
While these individuals suffered the worst possible injury from a car crash, 14,997 others were known to be injured and 20,545 people suffered possible injuries in Kentucky collisions. As with fatalities, the people injured included men and women of all ages.
What Happened in These Accidents
The injuries and fatalities suffered in 2015 Kentucky accidents included:
88,808 collisions between moving vehicles. This is the most common type of collision in Kentucky and accounted for more than 40% of all traffic accident fatalities.
24,911 collisions with a fixed object.
8,716 collisions with parked vehicles.
3,477 collisions with animals other than deer.
3,260 collisions with deer.
2,662 incidents without collision.
1,573 collisions with other objects.
1,382 overturned vehicle accidents (without collision).
1,097 collisions with pedestrians.
405 collisions with pedacyclists.
47 collisions with railway trains.
These are the most common types of crashes in Kentucky, but they aren't the only types of accidents that occurred.
Since collisions between moving vehicles is the most common type of crash, it is important to take a closer look at these incidents. The most common types of two-vehicle crashes included:
32,526 rear-end crashes.
23,797 angle crashes.
15,896 sideswipe crashes.
3,493 backed into crashes.
1,566 head-on crashes.
An additional 6,804 crashes occurred in other ways.
Why These Accidents Happened
Motor vehicle crashes happen for different reasons. The ten most common reasons for Kentucky crashes caused by drivers in 2015 included:
Inattention. (53,893 crashes)
Not under proper control (18,736 crashes).
Failure to yield right of way (15,777 crashes).
Misjudging a clearance (9,922 crashes).
Following too closely (9,053 crashes).
Distraction (7,292 crashes).
Driving too fast for conditions (5,547 crashes).
Alcohol involvement (4,217 crashes).
Disregarding traffic controls (4,038 crashes).
Overcorrecting or oversteering (3,501 crashes).
More than a dozen other driver-related reasons for crashes were cited by the police in other accidents. Additionally, various vehicle defects, such as defective brakes, were also commonly cited as causes of Kentucky crashes.
Where These Accidents Happened
Accidents occurred in every Kentucky county. The five counties with the greatest number of collisions were:
Jefferson County (32,639 collisions).
Fayette County (13,787 collisions).
Kenton County (5,677 collisions).
Boone County (4,645 collisions).
Warren County (4,605 collisions).
Throughout the commonwealth, crashes happened on interstates, on state roads, on rural roads and on private property.
When These Accidents Happened
Accidents happen every day of the week. In 2015, there were:
13,307 crashes reported on Sundays.
20,438 crashes reported on Mondays.
20,825 crashes reported on Tuesdays.
20,466 crashes reported on Wednesdays.
20,524 crashes reported on Thursdays.
23,167 crashes reported on Fridays.
17,611 crashes reported on Saturdays.
Collisions were also spread out during the year and included:
10,883 crashes in January.
9,703 crashes in February.
10,564 crashes in March.
10,433 crashes in April.
11,222 crashes in May.
10,574 crashes in June.
10,845 crashes in July.
11,445 crashes in August.
11,882 crashes in September.
13,376 crashes in October.
12,911 crashes in November.
12,560 crashes in December.
While there are some days and some months with fewer accidents than others, it is important to remember that a crash can happen at any time.
What We Know Now About 2016 and 2017 Kentucky Motor Vehicle Accidents
While complete information is not yet available, the Kentucky State Police have provided the public with some important information about 2016 and 2017 traffic accident fatalities:
In 2016, 836 people lost their lives in Kentucky traffic accidents. This was the first time in eight years that the number of fatalities exceeded 800. The highest number of fatal accidents occurred in the following Kentucky counties: Fayette, Jefferson, Daviess, Warren, Pulaski, and Pike.
From January 1 to March 7, 2017 there were about 100 deaths on Kentucky roads. This included 81 fatalities in motor vehicle accidents, one fatality in a motorcycle accident, one fatality in an ATV accident, one fatality in a bicycle accident, and 17 fatalities in pedestrian accidents. Alcohol was a factor in 14 of the deaths.
More details about these and other serious 2016 and 2017 Kentucky crashes will be made available by government officials in the future.
Why Is Any of This Important?
It is difficult and overwhelming to think about the thousands of people who were hurt and the hundreds of people who are killed in Kentucky crashes each year as you are dealing with the pain, grief, and stress-related to your own accident or that of your loved one.
However, it is important that we, as a society, stop and reflect on the big picture. We need to know why crashes are occurring, where they are occurring and when they are occurring so that we can be more effective in preventing them. We need to take steps to protect ourselves, our families, friends, and neighbors from being hurt or killed in an accident. Accordingly, we encourage you to help educate your friends by sharing this blog post on Facebook or Twitter. Additionally, we encourage you to browse the other free resources on our website so that you can be prepared if you, or a loved one, are hurt in a Kentucky crash.
 
RELATED LINKS