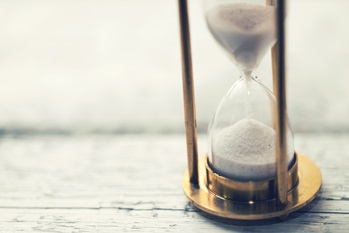 If you have been involved in a car accident in Kentucky, you only have a certain amount of time (called the statute of limitations) to file an accident claim. Depending on the details of the case and who is named in the lawsuit, crash victims will have only a short time to take legal action. You could lose the right to claim compensation if you don't file within this time frame.
Different Deadlines on Car Accident Claims in Kentucky
Kentucky follows a "no-fault" car accident insurance system, requiring every driver to carry a minimum of insurance to pay for their injuries after a crash. This coverage, called Personal Injury Protection (PIP), prevents drivers and passengers from bringing a claim against the at-fault driver unless their injuries meet specific requirements.
If you want to file a claim against someone other than your insurance provider, the statute of limitations for your lawsuit depends on:
Whether you purchased PIP coverage. Drivers in Kentucky have the right to opt out of buying PIP, but it cuts the deadline for their accident claims in half. If you want to sue another driver and do not have PIP coverage, you have one year from the date of the accident to file a claim.
When your PIP insurance payments stopped. Car accident victims must file claims with their own auto insurance providers first. In Kentucky, victims have two years from the date of the last PIP payment to file a lawsuit against another party.
Whether someone was killed in the crash. Surviving family members of a victim who suffered fatal injuries in the accident have one year from the date of death to file a claim.
If your claim is for vehicle damage only. If you seek compensation for vehicle repairs, replacement, or payment for other property damaged in the crash, you have two years from the accident date to file a lawsuit.
Why Is There a Statute of Limitations on Car Accidents?
The " onclick="window.open(this.href, ", 'resizable=no,status=no,location=no,toolbar=no,menubar=no,fullscreen=no,scrollbars=no,dependent=no'); return false;">Kentucky statute of limitations exists because evidence from an auto accident can become corrupted or go missing over time. In other states, victims have two or three years to file a lawsuit after they are hurt by someone else's negligence.
In some cases, it's just not feasible for victims to file a complaint by the deadline. Victims can suffer latent injuries, be unconscious for long periods after the crash, or have trouble tracking down an at-fault driver. If a victim has good cause, the court may allow a suit to go forward even if it was filed after the deadline. However, these exceptions are rare.
The aftermath of a car accident is full of uncertainty, pain, and stress. The last thing you may want to consider is bringing a lawsuit against an at-fault driver. Unfortunately, waiting to start legal proceedings ultimately works against the people who have been hurt in a crash. Due to Kentucky's relatively short deadline, victims should seek the counsel of an injury attorney sooner rather than later.
It's Best to Take Action as Soon as Possible
Even if you file your lawsuit within the statute of limitations, it will still fall on you to prove that someone else's negligence caused your injuries. You will need a great deal of evidence to prove negligence, including:
Photos or a video of the crash scene. After a car accident, you should collect as much information at the scene as possible. Your attorney then can use this evidence to support your injury claim in court. Photos and videos are beneficial because they show the positions of the cars, damage or debris, traffic signs, and any injuries sustained.
Eyewitness accounts. Make sure to get each witness's contact information so your lawyer can talk to everyone who saw or heard the accident. Memories can change or fade over time, and acting quickly gives witnesses the best chance of recalling accurate information.
Documentation. You should obtain and keep copies of all written correspondence about your accident, including the police report, medical bills, insurance paperwork, and hospital records detailing the treatment of your crash injuries.
Let Our Kentucky Car Accident Lawyers Explain Your Options
The Louisville personal injury attorneys at Gray and White Law can examine your case to see if you still have time to pursue compensation. We have helped numerous clients get fair settlements for their losses and always give each case the personal attention it deserves. Contact us today or call 1(888) 450-4456 to schedule a free case consultation. 
Related Links: