You know that your loved one may be able to recover for past and future medical bills, pain, suffering, and out-of-pocket expenses in a nursing home abuse case, but those damages may not significantly hurt the nursing home.
That's Where Punitive Damages Come In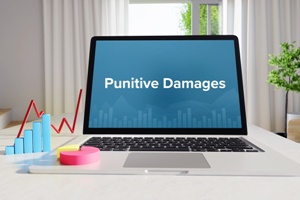 Punitive damages are meant to punish the defendant—in this case, the nursing home—for reckless behavior. When a court awards punitive damages, it sends a message that this kind of behavior is not tolerated in our society. The financial consequence of punitive damages should prevent the nursing home from making the same mistake again.
Each state has its own laws about whether punitive damages, also known as exemplary damages, are possible and whether there are any limits on punitive damages.
In Kentucky, a court may award punitive damages to a plaintiff if the plaintiff proves by clear and convincing evidence that the nursing home acted with oppression, fraud, or malice.
There is no limit on the amount of punitive damages that may be awarded in a Kentucky nursing home abuse case. However, there are certain things that the court must consider when making a punitive damage award. These considerations include:
The likelihood that the defendant knew the plaintiff would suffer serious harm
Whether the defendant profited from their actions
How long the misconduct went on and whether it was concealed
Whether the nursing home took any corrective actions to stop the abuse once it knew about it
How much each of these factors is weighed depends on all of the facts of the case.
Are You Seeking Punitive Damages? Contact Our Experienced Nursing Home Injury Lawyers Today
If you have suffered a nursing home injury or your loved one died in a nursing home abuse case, you should talk to an experienced Kentucky nursing home injury lawyer about all of your possible damages, including punitive damages.
Call us today to schedule your free, no-obligation consultation and to discuss all of the possible damages you may recover.