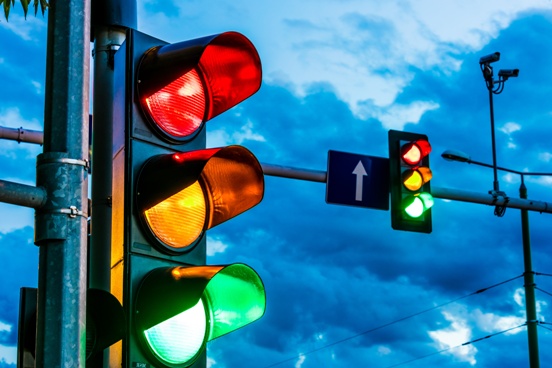 You face risks every time you approach an intersection. Will every vehicle at the intersection comply with the traffic signals, or will a distracted, drowsy, drunk, or otherwise negligent driver cause a dangerous crash? It's impossible to know when an accident will occur. The risk is present at all Louisville intersections. However, some intersections are more dangerous than others.
Read on to learn the locations of Louisville's 5 most dangerous intersections and how our experienced accident lawyers can help you recover damages for any Kentucky car accident.
What We Know About Louisville's 5 Most Dangerous Intersections and the Accidents That Occur There
Over the last few years, various studies have identified some of Louisville's most dangerous intersections.
In 2019, WHAS 11 reported that the intersection of Second Street and Broadway in Louisville is Kentucky's most dangerous intersection. From July 2018 to July 2019, 35 crashes occurred at Second Street and Broadway.
A few factors make Second Street and Broadway a particularly dangerous intersection. For example, Second Street goes from two lanes to one lane at Broadway, and many cars are turning while pedestrians are trying to cross the street.
Earlier, in 2016, the Courier-Journal reported on the five most dangerous Louisville intersections for pedestrians, as identified by the Louisville Metro Public Works Department. These intersections included:
Second Street and Broadway
Fourth Street and Broadway
Fourth Street and Market Street
Bardstown Road at Goldsmith Lane
Preston Highway at Gilmore Lane
Intersection crashes happen at other Louisville locations and around the Commonwealth. According to the most recent Kentucky accident statistics available (2018):
26.9% of all Kentucky crashes occurred at intersections
30.6% of non-fatal accident injuries occurred at intersections
14% of fatalities occurred at intersections
Our Accident Lawyers Can Help You Take Action if You've Been Hurt on the Road
You may have the right to recover fair damages and to hold the person who caused the crash accountable if you've been hurt or your loved one has been killed in a Louisville intersection accident.
However, before you can recover damages, you need to pursue your legal recovery. Kentucky law limits the amount of time that you have to file a lawsuit. Accordingly, we encourage you to contact our experienced Kentucky accident lawyers today for a free, no-obligation consultation about your rights and possible recovery.