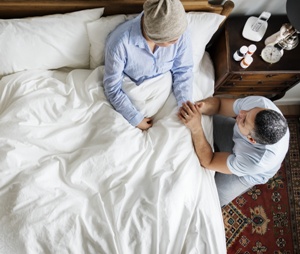 Chemotherapy is toxic and causes unpleasant side effects in all patients. Because of this, it can be hard to know whether you are experiencing expected side effects or preventable and unnecessary health problems caused by a chemotherapy overdose.
Watch for Chemo Overdose Symptoms
The following health problems could be signs of expected side effects, or of a dangerous chemotherapy overdose:
Slow heart rate
Heart attack
Slow breathing rate
Seizures
Coma
Unusual or intense pain
Changes in urination
Unexplained bleeding
Significant diarrhea or vomiting
Fever
If you experience any of these symptoms, you should report them immediately to your doctor so the cause can be diagnosed promptly, and you can avoid further complications.
Do not wait for regular office hours if you experience symptoms of a chemotherapy overdose at night, over the weekend, or on a holiday. In some cases, an antidote, such as Vistogard, may be available to treat the chemotherapy overdose and potentially save your life.
What to Do If a Chemo Overdose Is Confirmed
If you received too much chemotherapy and that overdose caused your injury, it is important to contact a Kentucky chemotherapy overdose lawyer as soon as possible. Our staff nurse and experienced medical malpractice lawyers will find out exactly why you suffered the injuries you did and fight for your full financial recovery.
Your recovery could include compensation for all of your past, present, and future medical costs, lost income, out-of-pocket costs, physical pain, and emotional suffering, but you may have to fight to get the recovery you deserve.
In most cases, you have just one year to file a medical malpractice claim after a chemotherapy overdose injury. Accordingly, we encourage you to waste no time in contacting Gray and White Law for a free, no-obligation consultation about your legal rights. Call us or fill out our online contact form to learn more and to schedule your meeting now.