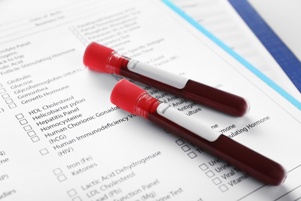 A delay in reporting diagnostic or screening test results can have severe consequences. For example:
An abnormal blood test with a high white cell count could indicate streptococcal sepsis. This can be fatal if treatment is not received in a timely manner.
A woman with chlamydia can develop chlamydial pyosalpinx, which can lead to infertility and chronic pelvic pain.
Bacterial meningitis progresses so quickly that even a delay of a few hours can affect a patient's survival rate.
Delayed test results can occur in any healthcare setting, but this issue is most common when a patient has left the emergency department before the test results return. The loss of continuity resulting from the transfer from inpatient to outpatient systems creates additional opportunities for miscommunication.
If you've suffered harm due to a provider's delay in notifying you of test results, you may have a valid medical malpractice claim.
Causes of Delayed Test Results
Delays in test results can be attributed to a number of factors. For example:
Lost or misplaced tests due to staffing problems or provider inexperience
An ineffective test result tracking system within the facility
Failure by office staff to follow the scope-of-practice requirements
Failure to notify the referring clinician
Not having the correct patient contact information on file
Depending on the circumstances, the referring physician who ordered the test or the provider responsible for administering the test may be named as the defendant in a malpractice claim. However, the hospital or testing facility may also be held liable if organizational procedures were to blame for the failure to notify the patient of test results in a timely fashion.
How Gray & White Law Can Help
Medical malpractice cases involve complex legal issues and the doctors and hospitals being accused have access to teams of top-notch lawyers. To protect your right to compensation for medical expenses, lost wages, and pain and suffering, you need an experienced medical malpractice attorney who can advocate for your interests throughout the settlement process. Contact us today to schedule an initial consultation with the legal team at Gray & White Law.