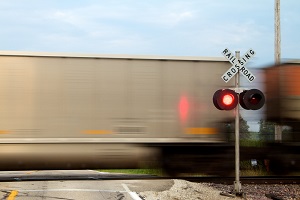 It's probably not something you think about every time you get behind the wheel, but it may be something that crosses your mind every time you come up to a train track. Could your car be hit by a train? Who would be liable? How badly could you be hurt?
In 2015, there were 41 highway-rail crossing incidents reported in Kentucky. While this was down from 48 such incidents in 2014, it is still significant.
How Train and Car Crashes Happen
A train and car may collide if something malfunctions or if someone is negligent. Some of the reasons why train and cars crash include:
Malfunctioning equipment.
Malfunctioning signals.
Excessive speed on the part of the train or car.
Fatigue of train operators or the car driver.
Failing to use lights or signals.
Failure to properly maintain tracks or the train.
Weather conditions.
Conductor, engineer, or driver error.
Depending on the specific details of your accident, the potentially liable parties may include the train conductor, the train engineer, the manufacturer or a specific train part, or the driver of the car.
Injuries Suffered in Train and Car Crashes
The injuries suffered in train and auto collisions can be significant. The size of the train can result in a serious crash that causes brain injuries, broken bones, permanent disabilities and even death.
How to Protect Your Rights If You've Been Hurt
A full investigation is often necessary in order to determine the exact cause of a train and car accident. The train company and its individual conductors and engineers do not want a finding of liability and may not be forthcoming in providing evidence to you. Accordingly, it is important to speak with an experienced attorney as soon as possible if you have been injured. The attorneys at Gray and White Law can help you handle every aspect of your accident claim and get the fair recovery that you deserve. Please contact us any time, day or night, at 888-450-4456 to learn more about protecting your rights after a train and car collision.
RELATED LINKS