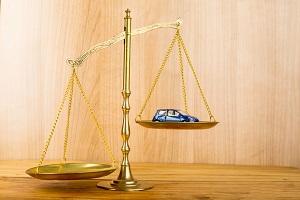 When a car accident has resulted in serious injuries and you plan on pursuing a claim against the negligent party, it is important to know about the attorney whom you hire to help you. Your attorney can make a significant difference in the outcome of your claim. While any attorney who is admitted to the bar in Kentucky may help you with your lawsuit, you want to make sure that you are hiring a lawyer who is right for you.
Ask These Questions to Learn More About an Attorney
Most lawyers offer free consultations. You should take advantage of this opportunity not only so that the attorney can get to know more about your potential claim, but also so that you can get to know more about the attorney whom you are considering hiring to represent you. Some of the questions that you should ask when meeting with a car crash injury lawyer include:
How much experience do you have with personal injury cases?
How can many cases have you settled with the insurance company?
How many cases have gone to trial and how many did you win?
Do you have a list of references that I can contact?
What types of resources are available to help you with my case?
Who is on your legal team?
Will a lawyer be available to answer my questions during my case?
What types of fees can I expect?
How often will I receive updates and who will they come from?
How many years have you been practicing law?
What is your educational background?
What are the advantages of hiring you and your firm?
The answers to these questions are important, but so too is your gut feeling. It is important that you trust your attorney and the personal injury law firm that you hire to help you with your car accident claim.
We would be pleased to be given the opportunity to answer all of your questions—both those listed above and any others that you have for us. Please contact us any time—24/7/365—to set up a free consultation so that we can get your questions answered.
 
RELATED LINKS