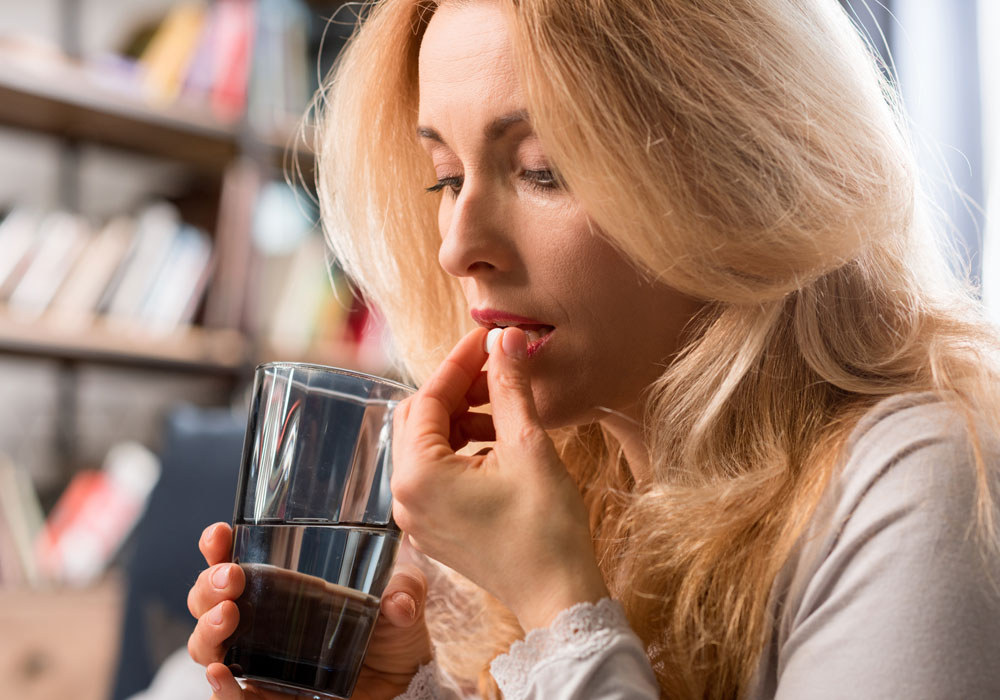 Elmiron, the brand name for pentosan polysulfate sodium, is a prescription drug used to treat bladder discomfort and pain caused by interstitial cystitis (IC). The FDA approved the drug in 1996, and its patent expired in 2010. Janssen Pharmaceuticals, a division of Johnson & Johnson, makes and markets Elmiron.
Currently, Elmiron is the only FDA-approved oral medication to treat IC symptoms. Patients often have to pay thousands of dollars out of pocket to obtain Elmiron because there are no available substitutes for the drug. As the market for IC treatments continues to grow at an exponential rate, Janssen Pharmaceuticals has reaped significant profits from sales of the drug, earning at least $150 million per year.
What Is Interstitial Cystitis?
IC, also referred to as the "painful bladder syndrome," is a chronic condition of the bladder. Millions of Americans each year are affected by IC. Although IC is primarily recognized in women, men can also suffer from the condition. There is no known cure for IC, but Elmiron is often prescribed to help with symptom relief.
IC symptoms closely resemble symptoms of other bladder conditions, such as a urinary tract infection (UTI), which can often lead to misdiagnosis. If a woman experiences unresolved symptoms after taking antibiotics to treat UTIs, her doctor should consider an IC diagnosis.
When diagnosing a patient with IC, doctors will consider whether the patient has exhibited common IC symptoms. Many women suffering from IC experience unexplained pain or pressure in the vagina, urethra, area above the pubic bone, lower abdomen, lower back, inside of the thighs, groin area, or any combination of these areas. Men suffering from IC often experience unexplained pain or pressure in the penis, testes, scrotum, area above the pubic bone, groin area, lower back, lower abdomen, or any combination of these areas. Another common symptom of IC is feeling pain during or after sexual intercourse for women or pain during or a day after ejaculation for men.
Most IC patients also feel the urge to urinate frequently, even after just emptying their bladders, and can sometimes experience painful urination. On average, a typical person urinates six to seven times per day. A person suffering from IC urinates an average of 16 times per day.
Symptoms of IC can come and go, and certain foods, stress, allergies, and menstruation can cause flare-ups.
Does Elmiron Work?
As Elmiron's website states, the way Elmiron works is not entirely understood. The drug is believed to adhere to the bladder's mucosal lining to act as a buffer and prevent the potential irritating solutes in the urine from reaching the bladder wall. However, it is unclear if IC actually damages the mucous lining of the bladder, which brings the efficacy of the drug into question. In fact, the earliest clinical trials for Elmiron in the 1990s showed doubtful efficacy for the drug. One of the FDA reviewers stated, "the evidence of efficacy of Elmiron for the treatment of interstitial cystitis is very weak."
Eye Damage Caused by Elmiron
Since the late 1990s, millions of IC patients have been prescribed Elmiron by their doctors to treat IC symptoms. However, there is now a significant reason to believe Elmiron may cause vision damage. Elmiron users across the United States have reported vision problems since taking the drug. Recent research also supports a link between Elmiron and eye damage.
Many Elmiron users have developed a retinal disease, such as maculopathy, since taking the drug. Maculopathy is a condition that causes the degeneration of the macula, a layer of tissue located at the back part of the eye in front of the retina. The macula controls a person's ability to read, focus central vision, detect colors and faces, and see fine detail in objects. Maculopathy can cause a loss of visual acuity and may lead to total blindness. The first symptoms associated with maculopathy are typically blurred vision, dark spots, and trouble focusing. Diagnosis of a retinal disease caused by Elmiron, including maculopathy, often requires imaging studies or consultation with a retina specialist.
Elmiron lawsuit may be linked to the following retinal diseases:
Macular degeneration
Pigmentary maculopathy
Retinal maculopathy
Other potential side effects of Elmiron may include:
Blurred or distorted vision
Difficulty reading
Vision disturbances
Change in color of the retina itself
Loss of close vision
Dark spots in vision
Difficulty adjusting to darkness (night blindness)
Straight lines appearing curved or squiggly
Muted or less vivid colors
Blindness
Elmiron Lawsuits on behalf of individuals who have suffered eye damage as a result of taking the medication are already underway, claiming the manufacturer of Elmiron failed to adequately warn patients and doctors of the potential vision-related risks accompanied with the drug. If you or a loved one developed eye damage after taking the medication, you might be eligible for financial compensation in an Elmiron lawsuit in Kentucky.
Elmiron Lawsuit: Safety Warnings Updated in 2020
As of June 2020, Janssen Pharmaceuticals updated the drug's labeling and safety information to warn of reports of visual problems associated with long-term use of Elmiron. The new safety information label informs users about possible pigment changes in the retina of the eye and other visual symptoms that have been reported, and it suggests users have regular eye examinations throughout treatment. The label also warns that a user's vision may continue to worsen even after they stop using Elmiron, meaning the eye damage may not be reversible. The updated warning may help future Elmiron users, but unfortunately, for users who are already suffering from eye damage, the warning comes too late.
Studies on the Link Between Elmiron and Eye Injury
Several studies have considered whether Elmiron causes eye injuries, including:
A May 2018 article published by the American Academy of Ophthalmology. This article detailed the findings from six patients treated at the Emory Eye Center between 2015 and 2017. Each of the six patients suffered from pigmentary maculopathy following chronic exposure to Elmiron. There were no other apparent causes of their eye damage. The patients reported difficulty reading and prolonged adaptation to darkness despite generally intact visual acuity and subtle funduscopic findings. The researchers concluded a novel and possibly avoidable maculopathy associated with chronic exposure to Elmiron.
The May 2018 article was followed by an update in May of 2019, stating that a total of ten patients at Emory Eye Center had been diagnosed with a unique form of pigmentary maculopathy after chronic exposure to Elmiron. The main symptoms reported by patients included loss of low-light vision, difficulty reading, general near-vision difficulty, and generalized dimming of vision. The researchers also found that patients with a history of IC who did not take Elmiron for treatment were not diagnosed with the unique form of pigmentary maculopathy seen in those treated with Elmiron.
In January 2020, the American Academy of Ophthalmology published another study. These researchers reviewed the health records of more than four million patients at Kaiser Permanente in North Carolina. The researchers identified 140 patients who had taken an average of 5,000 Elmiron pills over 15 years and were able to examine 91 of them. The researchers found that about 25 percent of the patients who were taking Elmiron for five years or longer had developed significant damage to the retina. The damage exhibited in the patients varied and included blurry vision, difficulty reading, and difficulty adjusting to different lighting conditions. Based on the findings of their research—which showed that the longer a patient is exposed to Elmiron, the more likely the patient is to have damage to the retina—the researchers cautioned patients against staying on the drug for an extended period of time and urged patients on Elmiron to see an ophthalmologist.
In July 2020, a study was published in JAMA Ophthalmology. The study results were based on research done by Dr. Neeraj Jain and others in November 2019. They found that the maculopathy associated with Elmiron potentially continues to evolve even after the patient stops taking the drug. In some cases, progressive RPE atrophy may encroach on the central fovea for years after the patient ceases taking the medication. The study examined eleven patients who had previously taken Elmiron for several years and were diagnosed with toxicity of the retina. Each patient had stopped taking the drug, and the study's objective was to understand the effects of Elmiron toxicity after cessation of its use. Nearly all of the eleven patients continued to show progression of retinal disease after cessation of the drug, suggesting the toxicity of Elmiron persists even if a patient stops taking the medication.
Our Lawyers Are Ready to Help With Your Kentucky Elmiron Lawsuit
If you or a loved one suffered from any of the eye diseases or symptoms listed above after taking Elmiron, you might be eligible for financial compensation for medical costs, lost wages, pain and suffering, and other damages. We want to help you recover the compensation you deserve and will aggressively pursue your case to make that happen by filing an Elmiron lawsuit in Kentucky.
Schedule a free consultation with one of our dangerous drug injury attorneys in Kentucky today to see if you have a potential claim against Elmiron's manufacturer. There is no risk or legal obligation after your consultation. Once we review your case, it is up to you to decide how you wish to proceed. Our lawyers work on a contingency-fee basis, meaning you will never have to pay any upfront or out-of-pocket costs. We only take payment if we win your case. So, what are you waiting for? Contact us online or give us a call at (510) 210-8942 to get started today!
Related Links: