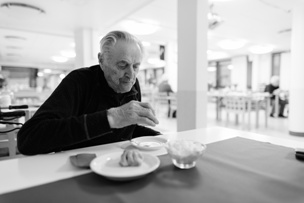 Nursing homes have the complicated task of feeding many residents multiple meals a day. If food is not handled safely, residents who eat food prepared by the nursing home may get sick or die.
Nursing Home Food Safety Issues Are Common
In October 2019, NBC News published an article from a nonprofit newsgroup called FairWarning. FairWarning conducted a five-month investigation into food handling at nursing homes around the country and found food handling to be a "consistent and often overlooked hazard…."
Specifically, the investigation revealed Centers for Disease Control and Prevention (CDC) evidence of 230 foodborne illness outbreaks in long-term care settings between 1998 and 2017. These outbreaks resulted in:
7,648 illnesses
532 hospitalizations
54 deaths
While the CDC numbers are concerning, they are also thought to significantly underrepresent the true scope of the problem. The CDC depends on voluntary reporting. Additionally, many foodborne illnesses are never diagnosed. Therefore, the CDC cannot accurately report the consequences of nursing home foodborne illness outbreaks.
The CDC isn't the only federal agency concerned about nursing home food safety issues. The Centers for Medicare and Medicaid Services found unsafe food handling to be the third most common nursing home violation in the country. In 2018 alone, one out of every three nursing homes was cited for violating federal food safety regulations regarding safe food storage, preparation, or serving.
What Goes Wrong With Nursing Home Food Safety?
Some of the potential problems that could lead to food-related illnesses for nursing home residents include the following:
Mice, cockroaches, and other animals and bugs in the kitchen or food storage areas
Mold
Improper cleaning procedures
Failure to sanitize dishes and equipment
Contaminated food
Expired food
Failure to follow safe food handling procedures. For example, meat must be cooked to a specific temperature, and some foods must be refrigerated or frozen.
Failure of staff to wear protective gear such as gloves and face guards or to take safety precautions such as frequent handwashing
Understaffing, which forces nursing home food workers to take shortcuts to get food to residents
Lack of training on safe food handling, storage, and preparation
Many of these dangerous conditions go unreported. You may have no idea that your loved one is at risk until she gets sick.
Possible Injuries From Negligent Food Handling
Anyone can get hurt by negligent food handling. However, people over the age of 65 are particularly susceptible to dangerous health complications because of weakened immune systems, chronic diseases, and age. Some of the potential food-related infections include:
Norovirus
Salmonella
Campylobacter
Botulism
E. coli
Cycospora
Cryptosporidium
Hepatitis A
Listeria
Cronobacter sakazakii
Shigella
These illnesses may cause serious symptoms, including vomiting and diarrhea, which can lead to dehydration and weakness. Nursing home residents who suffer from a foodborne illness may incur medical costs, physical pain, and emotional suffering. Your family may also suffer emotionally and have out-of-pocket costs if your loved one dies.
Did Nursing Home Negligence Hurt Your Loved One?
When you first notice that your loved one appears ill or weak, you may not know why. It could be that her underlying health conditions worsened, that she suffered bedsores or a virus, or that she has a foodborne illness.
Our Nursing Home Abuse Attorneys Serve All of Kentucky & Are Here To Help You
Our experienced nursing home neglect lawyers and staff nurse will investigate until we find out the reason for your loved one's illness. By reviewing your loved one's medical records, nursing home inspection reports, and other documents and by talking to nursing home kitchen staff, administrators, and others, we will get you the answers that you need. Then, we will advise you of your rights.
To learn more, please call us any time or fill out our online contact form to have us contact you. We would be pleased to offer you a free, no-obligation consultation to discuss your loved one's legal rights and possible compensation.
Related Links: