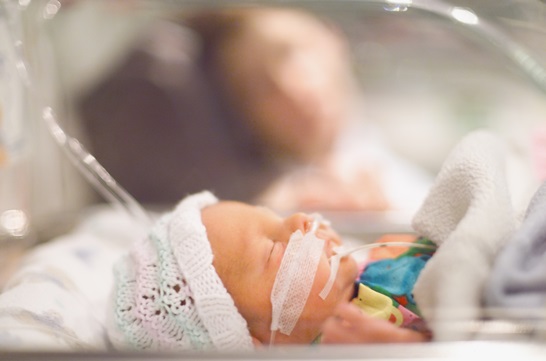 Cerebral palsy lawsuits may provide an essential financial recovery for children who suffer cerebral palsy because of medical malpractice. In many cerebral palsy cases, the central question is whether the child was deprived of oxygen because of medical negligence. However, oxygen deprivation is not the only way medical malpractice may cause cerebral palsy, a significant (and sometimes) preterm birth injury with lifelong effects on your child's health.
A May 2021 study published in the Journal of Clinical Medicine looked at what happened to 220,563 babies born over a 23-year period. Researchers found that preterm babies have a significantly higher risk of developing cerebral palsy compared to full-term babies.
The Link Between Preterm Birth and Cerebral Palsy
Preterm births occur when a baby is delivered before 37 weeks gestation. Over the last few decades, medical advances have helped many preterm babies survive. However, many of these babies have grown up to be adults with lifelong disabilities.
One of those disabilities is cerebral palsy. Research indicates that cerebral palsy occurs in:
14.6% of babies delivered at less than 28 weeks of pregnancy
6.2% of babies delivered between 28 and 31.6 weeks of pregnancy
0.7% of babies delivered between 32 and 36.6 weeks of pregnancy
0.11% of babies delivered at or after 37 weeks of pregnancy
While all children born early may face an increased likelihood of living with cerebral palsy, they are not all born prematurely for the same reason.
Medical Malpractice May Cause Preterm Birth Injury
Doctors, nurses, and midwives must use reasonable care to protect the health of the mother and baby. Sometimes, preterm birth can't be avoided or is necessary to protect the mother. Other times, reasonable medical professionals should recognize the warning signs of early labor and take action to prevent an early delivery.
A reasonable doctor may:
Educate expectant mothers about the warning signs of early labor and when to seek medical help
Monitor expectant mothers for incompetent cervixes, placenta complications, and infections
Consider expectant mothers' pre-existing conditions, including previous preterm deliveries
Prescribe interventions including bed rest, medications, and hospitalizations to prevent preterm labor and delivery as long as it is safe for the mother and child
Administer steroid injections to help develop the baby's brain and lungs if a preterm birth is unstoppable or advised for the safety of the mother or child
The failure to do any of these things could be medical malpractice that results in your child's irreversible birth injury. If your child suffers a preterm birth injury, our cerebral palsy lawyer in Louisville, KY, may help you make a fair recovery.
Does Your Child Have Cerebral Palsy?
Before you begin considering whether to pursue a cerebral palsy lawsuit in Kentucky, you need to know whether your child has cerebral palsy and which type. You may suspect that your child has cerebral palsy if you notice symptoms such as the following:
Your child is stiff or floppy while you are holding them.
Your child is not meeting developmental milestones, such as rolling over, crawling, or standing without support.
Your child is experiencing speech delays.
If your child has any of these symptoms, you may want to discuss them with their doctor so that an accurate diagnosis can be made and an effective treatment plan can be developed.
Get the Answers You Need After Your Child's Cerebral Palsy Diagnosis
After your child is diagnosed with cerebral palsy, you likely have many questions that deserve answers. You deserve complete and accurate answers to questions, such as:
Why does my child have cerebral palsy?
What you should I do right now to help my child?
How will I afford my child's medical treatments?
What other expenses should I expect, and how will I deal with them?
You can get the answers you need by:
Working with a doctor you trust to identify a treatment plan for your child. The treatment plan may include physical therapy, occupational therapy, speech and language therapy, play therapy, assistive medical devices, and more.
Contacting our experienced Kentucky cerebral palsy lawyer. Our attorneys and staff nurse will find out why your child has cerebral palsy and pursue a cerebral palsy lawsuit on your child's behalf if their condition was caused by medical malpractice.
Together, we can protect your child's future and hold the medical professionals whose negligence caused your child's premature birth accountable for their negligence.
Why Pursue a Cerebral Palsy Lawsuit?
Your child deserves a full and fair recovery if they suffer cerebral palsy because of a medical professional's negligence. While no amount of money will ever undo your child's birth injury, a lawsuit may help your child recover for:
Past and future medical costs including hospitalizations, surgeries, medications, doctors' appointments, physical therapy, occupational therapy, other rehabilitation therapies, and assistive medical devices
Past and future pain and suffering for your child's physical pain and emotional suffering
Past and future out-of-pocket expenses for any costs incurred because of your child's cerebral palsy, including modifications to your home and respite care
Future lost income if your child will be unable to work because of their cerebral palsy
Our experienced cerebral palsy legal team will gather all necessary evidence, including expert witnesses, to value your child's damages and to help your family make a fair recovery.
Contact Our Louisville Cerebral Palsy Lawyer to Protect Your Baby's Future
A reasonably prudent doctor would have prevented your child's preterm birth and cerebral palsy diagnosis. You can't go back and prevent your child's early birth, but you can take the necessary steps to protect your child's future.
Our experienced Kentucky cerebral palsy lawyers and staff nurse are here to help you every step of the way. We treat every client like family, and we will fight for your child's recovery just like we would one of our own children. Contact us any time—24/7/365—to find out more about how to protect your child. Additionally, we encourage you to download a free copy of our book Family First: How to Get the Help You Need After a Birth Injury to Your Child Happens in Kentucky to start getting the information you need immediately.
Related Links: