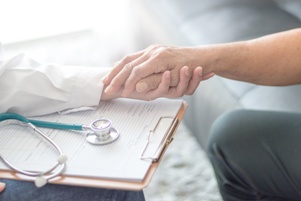 Your loved one has a terminal illness. As a family, you decided that it was time to start hospice services to provide him with physical and emotional care to make him more comfortable in his nursing home. You understood that hospice does not provide curative treatment, but you didn't expect hospice negligence or nursing home negligence to cause your loved one unnecessary pain or suffering.
Hospice and Nursing Home Negligence
When hospice care is provided in a Kentucky nursing home, the nursing home and hospice provider must coordinate medication and services. Without proper communication, a resident could suffer significant injuries. For example, there could be confusion about who is providing medication and basic care, such as repositioning to prevent bedsores.
This confusion could result in a resident suffering from unnecessary pain and experiencing needless emotional suffering.
What Caused Your Loved One's Injury?
Often, a full investigation must be done to determine whether it was hospice providers or nursing home staff who caused your loved one's injury. Our experienced nursing home injury lawyers and staff nurse will review:
Your loved one's medical records, hospice records, and nursing home records
Nursing home staff logs and training logs
Hospice contract for services and Medicare billing records
Witness statements
We will find out what happened to your loved one.
Hold Negligent Parties Responsible for Your Loved One's Suffering
Many people believe that it is not worth filing a lawsuit or pursuing damages if your loved one was terminally ill at the time of hospice or nursing home negligence. However, we believe that everyone deserves to live with comfort and dignity. When negligence causes your loved one's pain, he has the right to pursue damages for medical expenses, physical pain, and emotional suffering even if he was already terminally ill before the negligence occurred.
To discuss your loved one's rights and his eligibility for damages from hospice or nursing home negligence, please contact us at your earliest convenience. Our nursing home injury attorneys would be happy to provide you with a free, no-obligation consultation.