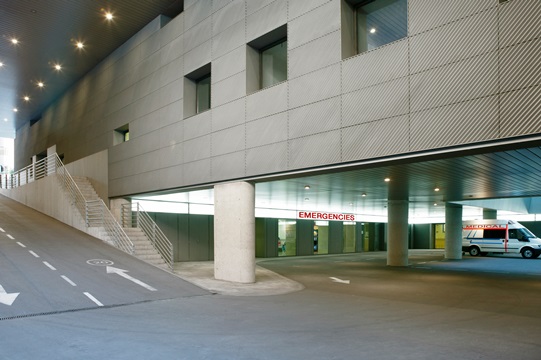 Hospitals are supposed to be places of healing. After all, medical practitioners are oath-bound to protect their patients' health. However, hospitals have responsibilities beyond healthcare. Like most commercial properties, hospitals have a legal obligation to ensure that their premises are safe for employees and the public. This obligation often extends to parking lots and multi-level parking structures. If the hospital's parking facilities have obvious hazards, then its management could be liable for any injuries suffered as a result.
How Parking Lot Injuries Happen
People often underestimate how often parking lot accidents happen. Each and every year, thousands of Americans are killed in parking lots and garages. These accidents have many causes, such as:
Driver negligence. People do not always navigate parking lots safely. This includes hospital-hired valets. If a distracted, reckless, or otherwise negligent valet hurts another person in a hospital parking lot, they could be liable for any resulting injuries and damages.
Discharge mistakes. Most hospitals provide transportation and patient transfer services. If a hospital employee is reckless in transferring a patient from a wheelchair or other surface into or out of a vehicle, they could seriously injure the patient.
Poor structural maintenance. Any part of a hospital that is open to the public should be kept free from hazards. While parking lot surfaces and structures may degrade over time, hospitals have a legal obligation to amend any hazard that could cause injury, such as a broken sidewalk or potholed roadway.
Dangerous accumulations of snow and ice. Even if the hospital's parking lot is usually cleaned by the city, it may still be responsible for regular de-icing and snow removal.
Slippery surfaces. Standing water on sidewalks and roadways could pose a significant slip-and-fall danger. 
Inadequate lighting. Hospital parking lots should have enough lighting to ensure that visitors can safely traverse them. Inadequate lighting can conceal dangerous hazards, such as ice, standing water, and broken surfaces.
Improper signage. Private parking lots and structures still need to have traffic control signals. When hospital parking lots do not have any traffic control system, drivers may inadvertently execute improper, illegal, or otherwise dangerous maneuvers.
While some of these accidents are unavoidable, many are caused by negligence.
Determining If the Hospital Is Responsible for Parking Lot Accident Injuries
Hospitals and other businesses owe their patients and visitors a "duty of care." This means that the hospital should adopt reasonable safeguards against foreseeable dangers. The hospital's duty of care extends to any premises it owns, rents, or otherwise controls, such as a parking lot or multi-level parking structure.
However, the hospital may not be the sole liable party in an accident injury insurance claim or personal injury lawsuit. You may also have to file a case against:
The parking lot owner or lessor 
A landlord
A government agency
A third-party company that was tasked with performing maintenance but did not identify, isolate, and amend a potential hazard
Your attorney will help you determine who may be at fault for your injuries. If more than one party caused your accident, then you may need to name multiple plaintiffs in your personal injury action.
Common Parking Lot Accident Injuries
If you or a loved one has been hit by a reckless valet or slipped and fell in a poorly maintained hospital parking lot, you could suffer injuries including, but not limited to:
Bruises and contusions
Cuts, scrapes, and other lacerations
Sprained ankles
Muscle tears and twists
Broken bones, especially of the hands, wrist, and lower leg
Traumatic brain injuries, such as a concussion
What to Do After a Hospital Parking Lot Injury
If you were hurt in a hospital parking lot or parking structure, you could safeguard an eventual legal recovery by:
Seeking prompt medical attention. Even if you do not believe you were seriously injured, you may still have to return to the hospital to get a second opinion. A physician can help you identify injuries you did not realize you sustained.
Collecting evidence. If you do not need to seek medical attention immediately, you could document the accident site. You could take a photograph of the hazard that caused your injury, as well as the damages you suffered as a result.
Filing a formal report. While you might be upset at the hospital for failing to clear the hazard, you should still notify the hospital of the incident.
Speaking to eyewitnesses. If anyone witnessed your accident, approach them and ask for their name, phone number, and other contact information—their testimony could prove crucial in an insurance claim or court case. 
Contacting an attorney. If you were in a hospital parking lot accident that was not your fault, you should always contact an experienced Kentucky attorney. While you might believe you have an open-and-shut case, hospitals almost always have in-house legal counsel—lawyers whose only job is fighting claims like yours. When you are taking on a hospital and its army of lawyers, you need an experienced professional to advocate on your behalf.
Were You Hurt in a Kentucky Hospital Parking Lot Accident?
Kentucky, unlike some states, does not cap the damages you can receive from a parking lot negligence or slip and fall claim. You could receive as much money as you need to treat your injuries and begin moving past your accident.
However, you should never try to obtain compensation from a hospital by yourself. The hospital's attorneys will do everything they can to push back against your claim. They might tell the court that your own carelessness caused your injuries or suggest you were at least partially to blame.
Gray & White Law has spent decades fighting for our clients' rights. Since our founding, our attorneys have secured hundreds of millions of dollars in damages—money our clients have used to pay off their hospital bills, seek better medical treatment, and begin moving past a tragic accident. If you or a loved one has been hurt in a Kentucky hospital parking lot accident, you do not have to accept the hospital's excuses and intimidation tactics. Send us a message online today to schedule your free consultation.