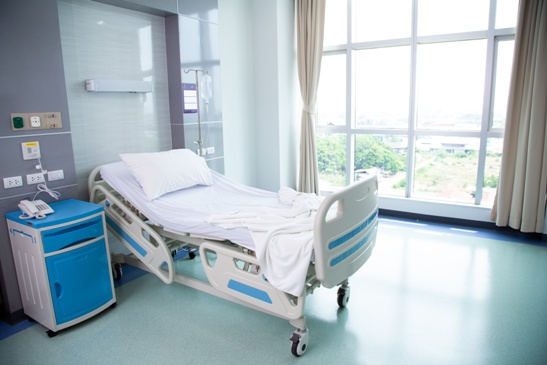 You thought you were going to be safe once you got in the hospital bed. Unfortunately, hospital bed falls can leave you in more pain and with more medical problems than you had before you were admitted to the hospital. Now, you need to know why you fell, who was responsible for your fall, what injuries you may suffer, and how our Louisville personal injury lawyer can protect your recovery.
How Hospital Bed Falls Occur
Often, hospital bed falls occur because of hospital staff negligence. For example, a person may fall if hospital staff:
Fails to conduct a fall risk assessment. Tools such as the Morse Fall Scale can help hospital staff identify specific risk factors for individual patients.
Fails to develop a fall prevention plan based on the fall risk assessment. After the Morse Fall Scale is complete and scored, hospital staff should identify particular strategies to keep a patient from falling.
Fails to reassess a person's fall risk after medication changes. Certain medications, such as sedatives and pain relievers, may increase a person's hospital bed falls risk. Therefore, a patient's fall risk may change after surgery.
Fails to raise the bed guardrails. Bed rails are designed to keep patients from falling out of bed. When hospital staff is distracted, rushed, or otherwise negligent, they may fail to put the protective bed rails up to prevent a fall.
Fails to respond to a patient's request for assistance in a timely way. Hospital staff may fail to quickly respond to a patient's call if the hospital is understaffed or the staff is negligent. A patient may get frustrated waiting for help to get water, reach personal belongings, or take a trip to the bathroom, and they may attempt it themselves, which could result in a fall injury.
According to our Louisville personal injury lawyer, a lack of activity and confusion caused by being in a new environment may also create fall risks for hospital patients.
Hospitals owe patients a duty of care. When hospitals breach that duty of care by failing to provide reasonable care and a patient gets hurt, the patient may be able to sue for damages.
Common Hospital Bed Fall Injuries
Serious injuries may result when a patient falls from a hospital bed. Depending on the patient's medical condition, the patient may suffer:
Broken bones
Sprains or strains
Opening of surgical sites or wounds
Removing or dislodging of IVs, feeding tubes, or other medical tubes
According to our Louisville personal injury lawyer, these injuries may result in additional hospital time, increased medical costs, and more physical pain and emotional suffering.
What to Do After a Hospital Bed Fall
After a hospital fall, it's essential to:
Accept medical help. You may be hesitant to accept medical attention in the place where you've been hurt. However, you should accept immediate medical care. You can always get a second opinion later.
Write down or record what you remember about the fall. Take note of anything you remember from the time before your fall and your actual fall. You may write it down, record it on your cell phone, or ask a trusted friend or relative to record it for you.
Contact an experienced personal injury lawyer. A Louisville personal injury lawyer can make sure that all appropriate steps are taken to protect your rights.
Together, these steps may help you protect your financial recovery.
Protect Your Financial Recovery After a Hospital Fall and Contact Our Louisville Personal Injury Lawyer
You were already hurt or sick, but now a hospital bed fall has left you with additional injuries, pain, and medical expenses. An experienced Louisville personal injury lawyer can help you:
Determine why you fell and whether the hospital is legally responsible for your fall
Figure out the value of your damages
A fair recovery should include compensation for all of the damages you suffered because of the hospital fall. These damages may include past and future:
Healthcare costs, including additional hospital stays, surgeries, medications, doctors' appointments, and rehabilitation therapies
Lost income if you are unable to work because of your fall
Pain and suffering for your physical pain and emotional suffering
Out-of-pocket costs you incur because of your fall injuries
Now is the time to start protecting your recovery. Kentucky law gives you a limited amount of time to pursue a lawsuit, and our experienced Louisville personal injury lawyer is here to help you get the fair recovery you deserve.
Please contact us any time—24/7/365—to schedule a free, no-obligation consultation to discuss your rights, possible recovery, and our No-Fee Policy.