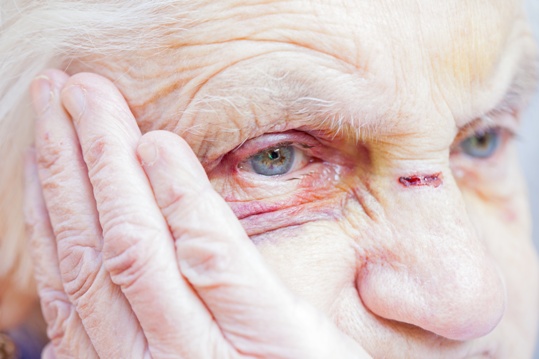 Approximately 75,000 people in Kentucky had Alzheimer's disease in 2020. The Alzheimer's Association estimates that the number will increase 14.7% to 86,000 by 2025. If your loved is a nursing home resident with dementia, whether it is caused by Alzheimer's or not, you already know that it is both irreversible and progressive.
Memory, reasoning, and thinking skills may all be impacted by this brain disorder, and significant behavioral changes may occur. So, many families are forced to make the difficult decision to place their loved ones in nursing homes so they can be cared for and safe.
Choosing a Nursing Home for Someone With Dementia
You can't prevent all incidents of possible abuse or neglect when deciding on a nursing home, but you may be able to lower a nursing home resident with dementia's chances of being injured. When you look for a nursing home, it's essential to: 
Visit and trust your instincts. Look at whether the place is well cared for, how friendly the staff members are, the appearance of the residents, and the overall noise level, for example.
Ask questions and think carefully about the answers. Every family has its own priorities based on their loved one's needs. It's essential to ask questions to determine if the nursing home can meet these priorities.
Think about the location. Will you and other family members be able to visit regularly?
Consider the security measures that are in place. Will your loved one be kept from wandering or getting lost?
Understand the types of behavioral issues the home is prepared to handle. You don't want your loved one to be punished for their health condition.
Consider the circumstances under which you may be asked to move or transfer your parent. That way, you can be prepared for any potential moves.
Find out whether there is a Special Care Unit for people with dementia or Alzheimer's. Trained staff may be able to prevent some problems from occurring and keep your loved one safe and happy.
Ask about how things such as meals and activities are handled. You may want to know whether your parent will be able to have choices and participate as much as possible.
Why Nursing Home Residents With Dementia Are at Risk for Abuse
Nursing home residents with dementia may be victims of abuse because their memory loss, confusion, and communication difficulties may:
Lead to wandering. A nursing home resident with dementia who leaves the premises may be unable to find their way back or ask for help.
Make them inaccurate reporters. Nursing home staff may take advantage of these residents because they expect that the abuse or neglect will never be discovered.
Frustrate nursing home workers. This may lead to unnecessary overmedication or physical restraints.
Signs of Nursing Home Abuse
If your loved one has dementia, you can help protect them by watching for signs of nursing home abuse or neglect. These signs include:
Changes in behavior, such as agitation or aggression, which are unexplained by a medical doctor.
Changes in health, which are unexplained by a medical doctor.
Physical evidence of abuse or neglect, such as bruises, burns, bedsores, malnutrition, or dehydration
Any of these signs require immediate action to protect your loved one from further harm.
What to Do If You Suspect Nursing Home Abuse
You are not in a position to protect your loved one from any possible injury. That is the responsibility of the nursing home. If the nursing home staff has violated your trust and hurt your loved one, then it is important to take prompt action to help your loved one recover. 
If you suspect nursing home abuse of a nursing home resident with dementia, we encourage you to contact our experienced Kentucky nursing home injury lawyers as soon as possible. Our attorneys will fight to hold the nursing home responsible for what happened, and we will work hard to get your loved one a fair recovery.
Contact us any time. We are here for you 24/7/365, and we'd be pleased to schedule a free, no-obligation consultation to discuss what happened to your loved one and your family's options for the next steps.