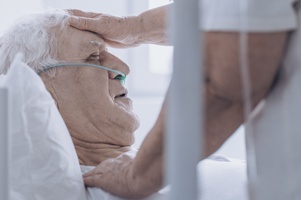 Cancer patients are at an increased risk of developing sepsis. Both the disease and some cancer treatments—such as chemotherapy—make it harder to fight off infection, increasing the likelihood of developing sepsis. Despite this increased risk, nursing homes owe all residents, including residents with cancer, the best possible treatment to avoid infection.
Sepsis Caused by Nursing Home Negligence
Nursing homes should be aware of the increased risk of sepsis faced by residents with cancer and should use reasonable care to prevent residents from getting an infection. Some steps nursing homes can take to protect residents who have cancer include:
Washing hands frequently
Keeping residents with cancer away from residents who may have infections
Regularly bathing the nursing home resident
Cooking meat and eggs thoroughly
Washing all raw fruits and vegetables thoroughly
Making sure that personal items, including cups, are not shared
Recognizing and treating signs of bedsores and infections
The failure to do any of these things may be considered nursing home negligence.
Contact a Lawyer if Your Loved One Is Hurt by Negligence
Your loved one may have had a short life expectancy given her diagnosis and her age. However, she should not have had to suffer from a preventable condition like sepsis due to nursing home negligence.
If you think the nursing home's failure to use reasonable care caused your loved one's sepsis or septic shock, we want to help. Our experienced nursing home injury lawyers can help your loved one or her estate make a fair recovery for medical costs, out-of-pocket expenses, physical pain, emotional suffering, and other damages.
Our nursing home injury law firm will find out why your loved one was hurt and hold the right people accountable if negligence caused your loved one's illness.
To learn more, please call us or start a live chat with us at any time—24/7/365. You have a limited amount of time to pursue a nursing home sepsis lawsuit, and our attorneys are here to help you.