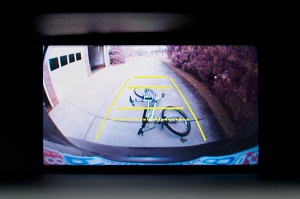 A backover or back-up crash is possible any time that a vehicle is in reverse. However, these crashes most often occur when a vehicle is backing out of a driveway or parking space.
Who Is at Risk?
Anyone who is behind the car may be a potential victim of an accident. This includes:
Other motorists.
Pedestrians.
Motorcyclists.
Bicyclists.
Skateboarders.
Rollerbladers.
Often, the victims of backover crashes are children who are on foot or on bikes. Although these are normally low-speed accidents, the injuries sustained by the victim can still be serious. Children may even suffer fatal injuries from this type of pedestrian accident.
Older adults, over the age of 70, may also be at increased risk of suffering an injury in a backover accident. Older victims may not have the awareness or reaction time to avoid an oncoming vehicle.
Drivers Are Often at Fault
Backover crashes result when a driver is negligent in checking surroundings before putting the vehicle in reverse and backing out of an area. This negligence forms the basis of a legal claim, and the injured party may be able to recover damages. Damages could include compensation for past, current, and future:
Medical expenses.
Lost income.
Out-of-pocket costs.
Pain and suffering.
However, first you have to convince the insurance company to settle or the court to rule in your favor.
Get Help Before It's Too Late
If you or a loved one has sustained serious injury from a backover crash in Kentucky and you're unsure what to do, visit a personal injury attorney for legal help. Your time to file a legal claim is limited by the Kentucky statute of limitations.
Our attorneys provide free consultations and only help people who have been seriously injured. This allows us to provide individualized attention to each client and to devote the financial resources and time to make sure that each client is properly represented. To learn more about your rights, or to schedule a free consultation with an experienced attorney, please contact us via this website or by phone at 888-450-4456 at any time.