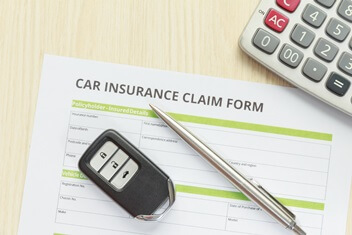 If you've ever had a bad experience when filing an insurance claim, you're not alone. A 2019 customer survey found that claims were the most significant cause of complaints regardless of which major insurance company held the policy. Car crash injury claims are particularly frustrating since policyholders are more likely to be suffering injuries while they attempt to collect payment.
Common Complaints About Filing Car Insurance Claims
According to the National Association of Insurance Commissioners, customers' top ten gripes about auto insurers in 2019 involved problems filing claims. The data was compiled from customer responses from ten leading insurance providers in the United States, including Allstate, Farmers, Chubb, Geico, Liberty Mutual, Nationwide, Progressive, State Farm, Travelers, and USAA. Across all insurers, 68% of complaints involved:
Low settlement offers. The single biggest complaint among policyholders was the amount they were offered to settle their claims. In 2019, there were 890 reported complaints about how little consumers were offered to pay for their property damage and medical bills after an accident.
Delays. Claim delays were a close second, with 834 customers reporting delays in the investigation, approval, or settlement of their claims.
Denial. Outright claim denial was the basis for 550 complaints, with many policyholders being denied coverage based on alleged exclusions in their policy. Often, a car accident attorney can appeal an insurance denial and force payment on the claim.
Claim handling. Another common complaint among policyholders was the way in which their claim was handled, such as complicated claims forms, chasing down adjusters, or feeling like their insurers weren't prioritizing their claims.
Premiums. Depending on the severity of the accident and who was at fault, your provider may increase your monthly premium. This isn't fair because it penalizes policyholders for accidents that were not their fault; however, this practice is becoming increasingly common with many providers.
Non-renewal. Insurers may consider drivers involved in accidents as high risk, failing to renew their policies after a crash. However, insurers can also fail to renew based on the car you drive, the number of claims you make, or even where you live.
Cancellation. Car insurance cancellation is far more severe than having your coverage non-renewed, as it can lead to penalties and increased rates at competing providers. There are limited reasons an insurer may cancel a car insurance policy in the middle of the term, including failure to pay premiums, lying on your insurance application, or making a fraudulent insurance claim.
Surcharges. Policyholders often objected to having surcharges—additional fees added onto their premiums—attached to their claims or future bills as a result of filing for coverage.
Comparative negligence. Another issue policyholders often face when filing claims is being denied coverage due to comparative negligence laws. Comparative negligence laws stipulate that if both parties involved in an accident are found liable for damages caused by the incident, each party must pay their portion of said damages—even if their amount is minimal or nonexistent.
State-specific complaints. In Kentucky, 82% of complaints related to how the adjuster or insurer handled the claim. Underwriting was the basis for 10% of customer dissatisfaction reports, while policyholder service accounted for the remaining 8% of complaints.
Don't Trust Your Insurer to Treat You Fairly!
Dealing with the bureaucracy and red tape that comes with filing a car insurance claim can be incredibly frustrating, but it's even more so when you're denied the coverage you paid for. In these cases, you need a lawyer who isn't afraid to go to trial.
A Louisville personal injury attorney at Gray and White can handle your car accident claim and get you the compensation you deserve. Contact us today or call 1-888-450-4456 to schedule a free case consultation or read through our complimentary guide, Critical Information to Know Before Filing a Wrongful Death Lawsuit in Kentucky.
Related Links: