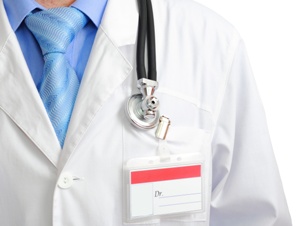 If you've suffered harm due to a delay in treatment, you may be able to seek compensation by filing a Kentucky medical malpractice claim. The first step in this process is determining who is liable for your damages.
In a malpractice claim, the defendant is normally either the healthcare provider who treated the patient or the facility where the treatment took place. Providers can always be held liable for the harm they cause by deviating from the standard of care for a patient's condition, but hospital liability is more complex.
Hospital Liability for Employee Actions
Hospitals can typically only be held liable for the actions of employees who cause harm to patients while performing their job duties. Nurses, medical technicians, and support staff are normally employees, but a doctor may not be. In most cases, doctors are considered to be independent contractors who are simply treating patients at the hospital. This is why doctors often have admitting privileges at more than one facility in a city.
Hospital Liability for Independent Contractors
Although it's harder to hold a hospital liable when a doctor who causes harm is working as an independent contractor, the law allows for some exceptions.
Provider incompetence. The facility can be liable if they knew the doctor was not fit to practice and kept him or her as an independent contractor despite this knowledge. For example, if a doctor is known to be suffering from an active prescription drug addiction or displaying signs of dementia, the facility should not allow him or her to continue working as an independent contractor due to the risk of errors that could cause harm to a patient.
Miscommunicated relationship. The facility can be held liable if it was not made clear to the patient that the doctor was an independent contractor and not an employee. This notification is usually done when the patient is admitted, although this does not apply to cases where someone needs emergency medical care and there is no one available to notify.
Contact Gray & White Law Today
The legal team at Gray & White Law can help you establish the elements of a successful malpractice claim to maximize your compensation for medical expenses, lost wages, and pain and suffering. Contact us today to schedule a free, no-obligation case review. 
Related Links: