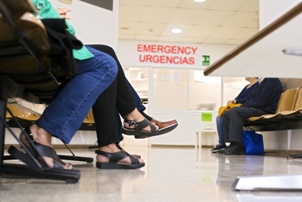 You are at the hospital because you need prompt care for your illness or injury. Without the right medical attention, your condition might worsen, and you might experience unnecessary pain. It would be impossible to provide every patient with immediate medical attention, even in a hospital. However, there are times when the wait for medical care is so unreasonable that it results in further injury or death.
When Delays Commonly Occur in Hospitals
There can be an unreasonable delay at any stage of your hospitalization, including:
Being transferred from the emergency room to a hospital room
During the hospital admission process
Being seen by a doctor or nurse after you are admitted
Getting blood tests, CT scans, MRIs, X-rays, or other diagnostic tests
Seeing a specialist
Receiving a diagnosis
Getting a treatment plan
Delivery of medication
Scheduling surgery
These delays occur for all kinds of reasons, including:
Understaffing
Negligent staff
Broken equipment
Hospital policies and procedures that are confusing or ignored
Injuries Caused by a Hospital's Delay in Treatment
The injuries you suffer depend on the specific delay that happened. The potentially catastrophic results can include:
Neurological damage if you are deprived of oxygen or suffer a brain injury because of a stroke, brain aneurysm, or other condition
Cardiac damage if your heart condition progressed
Respiratory failure if your lung condition progressed
Sepsis if your infection went untreated
Organ failure
Death
These were the very injuries that you were trying to avoid by going to the hospital and seeking medical care, and they are the injuries that may have been avoided if you had not been the victim of a negligent delay in care.
Hold the Hospital Accountable If it Is Negligent
Even if you waited a long time for treatment and you were hurt because of the delay, you still need to prove that the hospital acted unreasonably given the circumstances before you can recover damages. Specifically, to prove negligence, you need to establish that the hospital:
Owed you a duty of care. If you are a patient, the hospital owed you a duty of care.
Breached the duty of care. Failing to act reasonably given the circumstances is considered a breach of duty. In other words, the hospital's actions must be different from the standard of care that a reasonable hospital with similar facilities would provide.
Caused your injury. You must prove that your injury would not have occurred but for the hospital's actions or inactions.
You also need to prove that you are legally entitled to damages. An experienced hospital negligence lawyer will fight to protect your rights and help you recover for all of the past and future damages related to your delay in treatment. Your damages could include compensation for:
Medical costs including surgeries, hospitalizations, doctors' appointments, medications, physical therapy, and other treatments
Lost income if you are unable to work at all, unable to work the same number of hours, or unable to work the same job you did before the hospital was negligent
Physical pain if you suffered because of the hospital's mistake
Emotional suffering caused by the extended hospital stay or because you can't do the things you used to do because of the hospital's negligence
Out-of-pocket expenses that you incurred because of the injury you suffered due to the hospital's negligence
Other damages as allowed by law
All of these damages must be specifically related to the injuries you suffered because of the delay in your treatment and not because of the underlying issue that sent you to the hospital in the first place.
Call Gray and White Law today to schedule a free consultation about your rights. Our experienced lawyers and dedicated staff nurse will review your claim and advise you of your legal options. Once you hire us, our team will fight hard to get you the recovery you deserve and to hold the hospital accountable so that future patients are protected from similar injuries. Call us, or start a live chat with us, any time—24/7/365—to learn more.
Related Links: