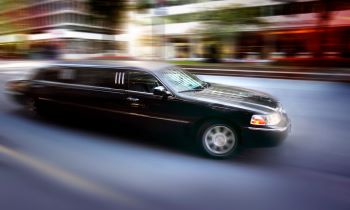 Limousine accidents can have devastating effects on smaller vehicles involved in the collision but also on the passengers riding inside the limo. The weight and size of a limousine increase the force of impact in a crash, resulting in severe or permanent injuries. 
Unfortunately, many victims won't receive the compensation they're owed for injuries caused by limousine company negligence. Our car accident lawyers explain why these crashes are different and the actions you should take immediately to protect your rights.
Kentucky Limousine Companies Have to Follow Strict Regulations
Just like trucking companies, limousine companies must operate in a reasonably safe manner. This includes complying with all state and local traffic laws and adhering to specific state regulations for the industry. 
In Kentucky, all limo companies are required to:
Insure their vehicles. A passenger vehicle with seven or fewer regular seats must carry liability insurance of at least $100,000 for death and personal injury to one person, $300,000 for death and personal injury from a single incident, and $50,000 for property damage coverage. A passenger vehicle with eight or more regular seats must have an insurance policy providing at least $100,000 for death and personal injury to one person, $600,000 for death and personal injury from a single incident, and $50,000 worth of property damage coverage. This is only the minimum amount of insurance required, so the actual policy limit in your collision case could be much higher.
Qualify their vehicles. Limousine service providers must submit vehicle qualification forms to the Division of Motor Carriers for each car used to transport passengers. Any vehicle weighing over 10,001 pounds or capable of transporting eight or more passengers will require a USDOT number.
Inspect their vehicles. An automotive service technician must inspect all limousine vehicles in operation at least once per year. Inspections will only be valid if they include a completed vehicle inspection form, which must remain in the company's records for three years from the inspection date.
Perform criminal background checks. Limousine company operators must obtain a national criminal background check for each owner, employee, independent contractor, and other agents who will operate passenger vehicles.
Why Do Kentucky Limousine Accidents Happen?
Companies that profit by carrying members of the public are held to a higher standard when it comes to preventing injuries. If a limousine service breaches its duty of care, the company, driver, and insurance carrier could all be held liable for a victim's injury costs and lost income.
Common reasons limousines cause crash injuries include:
"Frankenstein" vehicles. Buses, sedans, and SUVs are often modified into limousines and stretch limos, increasing the odds of mechanical failure when the vehicle is in motion. Remodeled vehicles could also be constructed in a way that makes them less safe, such as shortening crumple zones or making it more difficult to open doors after a crash.
Inadequate safety features. Airbags, seat belts, or electrical systems that deaden exterior lighting may be removed during remodeling to save weight or expand passenger seating areas.
Improper licensing. Limo companies are responsible for ensuring their drivers carry the proper license to drive their vehicles and that all licenses are renewed on time.
Overloading. The more people there are riding inside a limo, the heavier and more difficult it is to maneuver. However, companies may choose to allow additional passengers to increase bookings.
Driver negligence. Limo operators may engage in negligent driving to maximize their income, such as using a cellphone while driving, using drugs or alcohol, or spending too many hours behind the wheel.
Failed inspections. Lax maintenance, installation of aftermarket parts, and other problems can all lead to failed state safety inspections. Operators fearful of losing business may return failed vehicles on the road instead of decommissioning them.
Speak to an Injury Lawyer as Soon as Possible After a Limo Accident
If you've been hurt in a limousine crash, it's up to you to prove negligence and establish liability, even if you're struggling to overcome an injury. The legal team at Gray and White can preserve evidence, gather safety records, and handle your car accident claim while you focus on getting better. We also take injury cases on a contingency-fee basis, so you owe us nothing until we win your case. Contact us today or call 1-888-450-4456 to tell us more in your free case consultation.
Related Links: