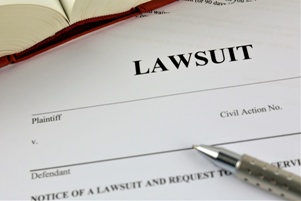 Kentucky, like all states, has a statute of limitations for personal injury claims. The statute of limitations is a law that gives injured people a certain amount of time to file a lawsuit in court. Once the deadline established by the statute of limitations expires, an injured person no longer has the right to sue. Therefore, this is an important deadline that cannot be missed.
Kentucky's Statute of Limitations
The statute of limitations in most Kentucky brain injury cases is just one year. That means that unless an exception applies that would extend the deadline, you have only one year from the time you suffer the brain injury to file a personal injury lawsuit in a Kentucky court, regardless of whether you are negotiating with an insurance company. Negotiations may continue after a lawsuit is filed, but you cannot file a lawsuit once the statute of limitations has passed.
Make Sure You Don't Miss the One-Year Deadline
Kentucky is one of only a few states to have a one-year personal injury statute of limitations, and no state currently has a shorter statute of limitations. The one-year deadline can be challenging. You may not know that you are injured immediately after the crash, you may be in significant physical pain, and you may have a lot of things to take care of. Yet, the statute of limitations continues to run.
If you attempt to file a brain injury lawsuit in a Kentucky court after the statute of limitations has expired, you should expect that the defendant will immediately file a motion to dismiss your case and that it will be granted by the court. You will be left with no financial recovery for the serious injury you suffered due to someone else's negligence. Your lack of a financial recovery may impact your financial future for the rest of your life.
Don't take this risk. Instead, contact an experienced Kentucky brain injury lawyer as soon as possible after your accident. You don't have to know how hurt you are or what your damages may be when you contact Gray and White Law. If you have a legal claim for your brain injury and you contact us soon after your accident, we will make sure that your case is filed before the statute of limitations is expired and we will fight hard to get you the financial recovery you deserve.
Schedule your free, no-obligation case evaluation with us today by calling us or starting a live chat with us at any time.
Related Links: