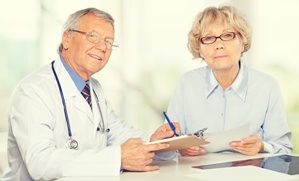 Federal law requires that nursing homes have "sufficient" staff to meet the needs of nursing home residents. However, "sufficient" is not defined with a specific number by the federal government.
Some states have more stringent standards than the federal government and have imposed a specific staff-to-resident ratio on their state nursing homes. To date, Kentucky has not set specific staffing ratios. A bill was introduced in the Kentucky Senate in February 2019 that would require the state to set specific staff-to-resident ratios. According to the proposed bill, nursing homes would need to meet specific staffing requirements for licensure and re-licensure, and they could be subject to fines for failing to have the right staff to resident ratios.
Sufficient Staff Is Mandatory
The word "sufficient" may be vague, but it is important. The nursing home must have enough staff members to meet your loved one's needs effectively. This includes having enough staff to:
When there are too few staff members to do these things, the physical safety of nursing home residents is jeopardized.
It's Not Too Late to Protect Your Loved One
Understaffing is a form of nursing home negligence. If your loved one has been hurt because of nursing home understaffing, we encourage you to contact our experienced nursing home injury lawyers for a free consultation. Together, we can find out what happened, make sure your loved one gets the medical care she needs and the financial recovery she deserves, and encourage the nursing home to hire an adequate number of staff members to protect residents from harm.
Related Links: