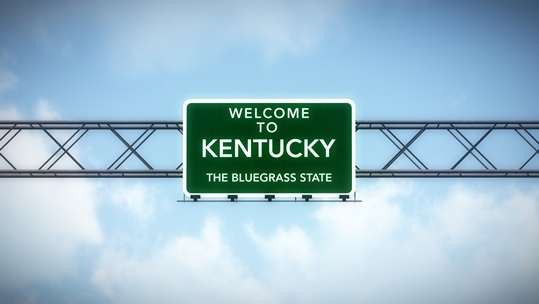 Car accidents can be traumatic and confusing no matter where they happen. But if you're injured in a car accident that was not your fault in Kentucky while visiting from another state, the process can be even more complex.
In general, you should do the same things you would do after an accident at home, but the differences come when you start trying to hold the other driver responsible for compensating you. It's important to know that, no matter where you reside, the accident will be judged by Kentucky laws. Here's a look at what you need to know.
How to Handle an Out-of-State Car Accident Injury
You might want to just drive away from a crash, especially if you are on vacation, but if there is significant damage to the vehicles and anyone involved suffered injuries, it is important that you take a few steps to protect yourself. If at all possible, try to do the following:
Call the police. Even if physical damage seems minimal and you don't feel injured, this should be your first step. You may need a police report in the future.
Notify your insurance company. Contacting your insurance company quickly to notify them about the accident is required by your policy. However, you should not talk to the other driver's insurance company beyond answering basic questions and don't sign anything yet, as they may try to offer less compensation than you're entitled to.
Get medical attention. Many injuries in an auto accident don't manifest until weeks later. Even if you feel fine initially, make sure you get medical care.
Continue getting medical attention when you return home. If you stop getting medical care, your injuries could be seen as less severe.
Gather and preserve evidence like photos and witness names. Having as much information as possible to corroborate your version of the accident will help immensely.
Contact a lawyer. The days after a car accident can be tough to navigate, and things are only made worse if you're in pain. Trust the experienced attorneys at Gray & White
Let Gray & White Help Navigate Your Car Accident Case
If you've been injured in a car accident in Kentucky that was not your fault, you need experienced legal representation on your side. You need a team that's not only experienced with car accident cases but one that's well-versed in handling car crashes, specifically in Kentucky.
Car accident cases require a fair amount of communication with the local authorities. If you have an attorney in the area where the crash occurred, this process moves along a lot more smoothly. Instead of traveling while you're injured or taking time off work to travel to another state, your lawyer in that area may be able to handle these tasks for you.
It's also vital to have a lawyer who knows the laws about car accidents in Kentucky. Kentucky is a no-fault state for car accidents, so getting compensation from a negligent driver is more complicated than it is in fault states.
Gray & White will fight to get you the compensation you deserve. That may include your medical bills, rehabilitation, mental suffering, missed wages at work, and more.
Now Is the Time to Call a Kentucky Car Accident Lawyer
You have a limited amount of time to pursue cases for compensation after a car accident in Kentucky. If you've been hurt or lost a loved one in a car wreck, please contact our Kentucky accident lawyers as soon as possible for a free, no-obligation consultation. Our experienced lawyers will review your claim, explain your legal options, and discuss our No-Fee Policy with you.
We will fight for you, just as we would fight for our own family. If you were injured in a car accident in Kentucky, but live in another state, contact us online to schedule an appointment so we can discuss your accident or call us at 888-450-4456 today.
Related Links: