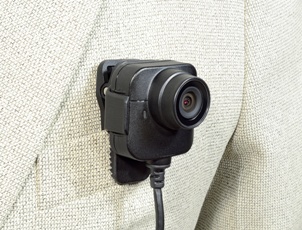 In some cases, there could be police body camera recordings that may be relevant to your accident case. While police officers are rarely witnesses to a car accident, police officers are often the first to arrive at the accident scene. They may have their body cameras on when they get to the accident scene, and those cameras can capture things such as:
The position of all of the vehicles. While you may take photos at the accident scene, the police body camera footage can provide independent confirmation of how the vehicles collided.
The behavior of all of the drivers. If a driver was drunk, under the influence of drugs, or suffering a medical emergency, for example, then evidence of these conditions may be captured by police body cameras.
Other factors that could be relevant to your accident case. Video footage of your injuries, weather conditions, road conditions, and other things could be captured.
All of this evidence could be relevant to your car accident case.
Louisville Police Body Cameras
The Traffic Unit of the Louisville Metro Police Department began using body cameras in June 2016. LMPD policy requires police officers to turn on their cameras during any calls-for-service and when any law enforcement action is taken.
Act Quickly to Preserve Evidence
Police body camera footage is not kept forever. In Louisville, for example, the LMPD can destroy some footage after 30 days unless they are notified not to do so. Accordingly, it is important to act quickly to make sure that any relevant evidence is saved for review by your attorney.
Your car accident lawyer can request body camera footage if it is important for your case. Contact an experienced lawyer today for help getting the evidence that you need and making the arguments that are necessary to recover damages after a Louisville car crash.
Have You Been Injured In A Kentucky Car Accident?
If you've been injured in a car accident you need to speak with an experienced car accident attorney as soon as possible. Please contact us online or call our Louisville office directly at 888.450.4456 to schedule a free consultation.
Related Links: