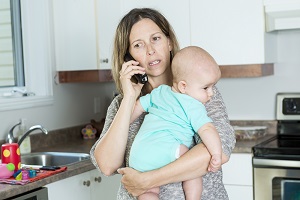 The last thing that you want to think about right now is money. Your child has been hurt because someone who was supposed to care for your child was negligent. Your child is now suffering from an injury that never should have happened and the doctor, nurse, midwife, or hospital that is responsible for your child's injuries is refusing to acknowledge the negligence and provide your child with the fair recovery that your child deserves.
It is up to you to protect your child's future. While you can't undo the harm that has been done, you can fight for your child's fair recovery of past, current and future medical expenses, lost income, out-of-pocket costs, physical pain, emotional suffering, and other damages.
You Can Help Your Child Regardless of Your Ability to Pay a Lawyer
You have one chance to make a fair recovery for your child and that opportunity should not be dependent on your income or your ability to pay an hourly fee. Instead, our experienced birth injury lawyers can help you by:
Providing a completely free, no-obligation consultation. We want you to know more about your rights and to make an informed decision about how best to protect your child's future. Accordingly, before you make a decision about whether or not to hire a lawyer, we will sit down with you—for free—and discuss your potential claim.
 
Working on a contingency fee basis. We will not charge you an hourly fee. Instead, we will enter an agreement with you known as a contingency fee agreement. If we settle your child's case or win your child's lawsuit then we will be paid a previously agreed upon percentage of the settlement amount or court verdict. You will not have to pay anything out of pocket while your case is pending.
You can expect that the medical provider or hospital that was responsible for your child's injury is going to be represented by counsel. You deserve the same advantage. Please contact us today to learn more about how we can help you protect your child's future.
RELATED LINKS